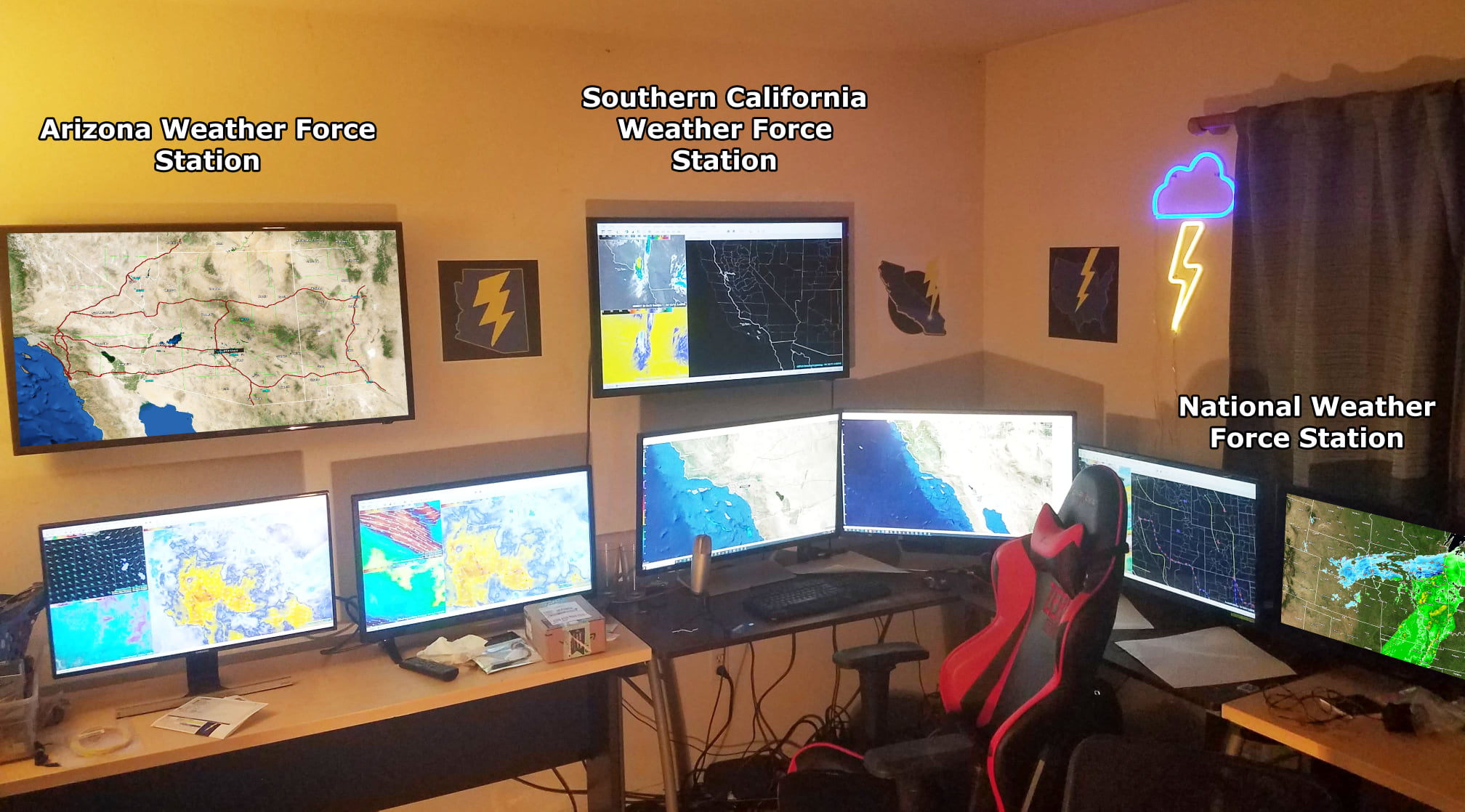 IMPORTANT OFFICE INFORMATION from Arizona Weather Force: I regret to inform everyone that the micro-climate groups on Facebook will NO LONGER be active. Facebook is removing my posting ability at the end of the next week. I still have access to my pages however so this is what is going to happen from now on.
Micro-climate groups were where postings of my alerts such as thunderstorm watches, wind warnings, fog advisories etc went out. I no longer will have that ability to the thousands of people in those groups. There is nothing I can do about this. It will dent AZWF revenue. So, if you want to continue receiving those alerts, you must be a premium member of the e-mail alert system.
At only $7/month you will gain access to the member section once built before the next storm hits. You will have a checkmark section to the micro-climate zones and be able to receive the alerts as if they were posted on the FB micro-climate groups you were use to. There will be a forum for commenting during events in an organized way on the main website. The member section also has the models for wind, rain, etc where you type your address in and it zooms right to your area where you know what to expect. You also will get a weekly newsletter every Monday on upcoming or current events. All that alone is worth more than $50/month for businesses who rely on the weather and if enough sign-up – $7/month is way worth it.
AZWF is now NOT trusting social media to stay afloat. This is up to you if you want this information, which I will add is the top of the line, signing up to be a premium member is the best and now the only way to receive all this weather service has to offer.
The main page
Arizona Weather Force
will remain active as long as FB allows it. But as I said, the micro-climate alerts have officially moved to my website so that I control it 100% and not rely on social media to get those out to you.
So – If you want to move to the website, get emailed alerts, get the weekly newsletter, go in the member section, have a comment section for questions directly to me, and stay in touch with forecasts here –
AZWF is a business, and I will not allow FB to stop me from reaching the goal to build it higher. The only thing that will stop it is people not signing up and helping. If a GoFundMe account for a sick dog can get $100,000 in a week then AZWF should be able to get monthly sign-up members to stay alive.
Thanks again, and see you in the member section by mid-January – All members will be notified when it is ready.