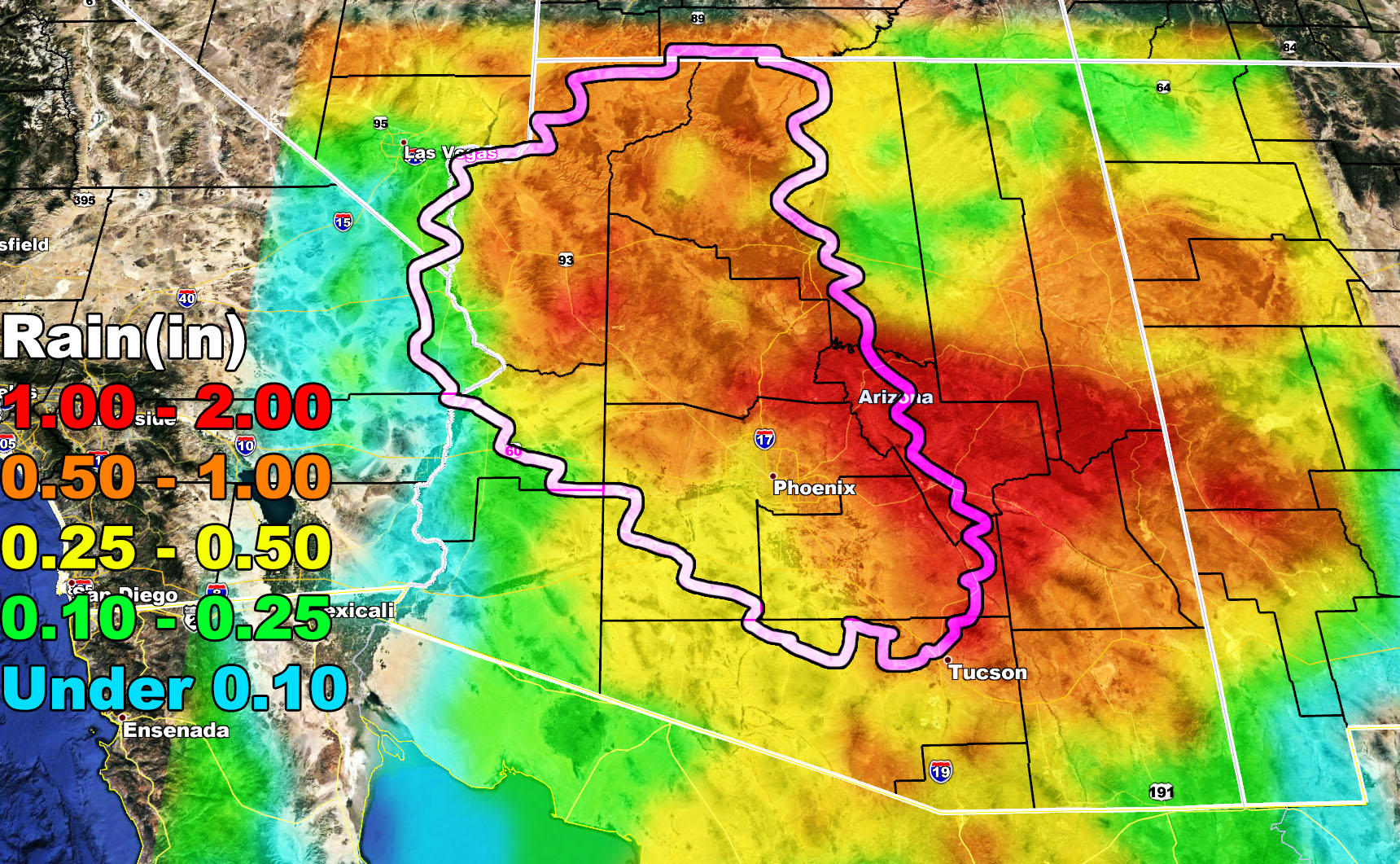 Wow, I notified you of this system back on February 17th so now it is time for an update. This system will pack of punch across the state. The rainfall forecast is within the image and it is self explanatory.
One thing I am watching is the outlined area on the map. This zone, especially Kingman, AZ, will be the zone for the risk of thunderstorms from this storm system on your Saturday.
I will keep an eye on it, but I would definitely think that flooding will hit the Kingman, AZ area. You may not get the most rainfall, but the dynamics for flooding and thunderstorms are the strongest there. Another update will go out in the morning outlining the thunderstorm risk, which does include the Phoenix valley.