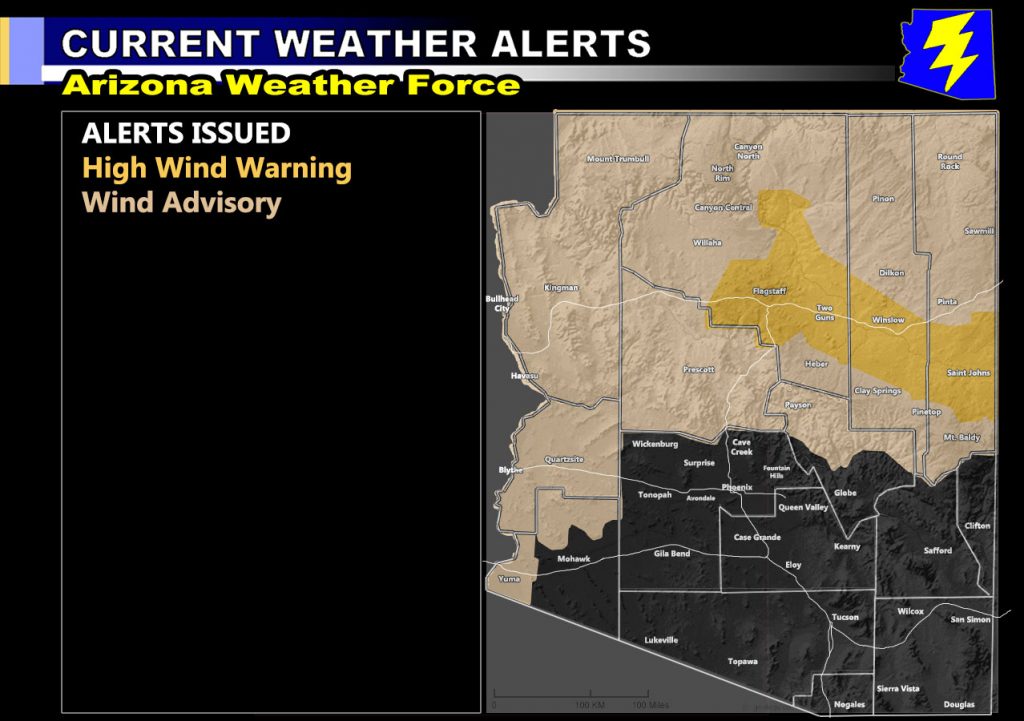 Issued Zones:  Northern half of Arizona … Southwest AZ CO River Valley …
Site:  Arizona Weather Force has issued a High Wind Warning and Wind Advisory effective now for Sunday …
Date:  2/29/20 at 1:30pm local
Forecast: An upper level system will move near Southern California on Sunday.  This will provide Arizona with a strong onshore flow out of the west and wind gusts will start on the Rim zones by morning, and the low terrain in Western AZ by the Afternoon/Evening hours, ending after sunset with a quieter jet stream in the area.  35 to 50 mph wind gusts are likely.  Please use the AZWF Wind Gust Intensity Model below to know which area will be hit with what on your Sunday.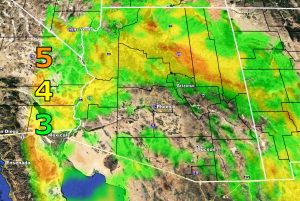 Martin Wind Gust Intensity Scale –
5. Slight damage occurs to buildings, shingles are blown off of roofs. HIGH WIND WARNING CRITERIA – High Profile Vehicle Roll-Over Possible if weight is not corrected.
4. Twigs and small branches are broken from trees, walking is difficult.  BLOWING DUST CRITERIA if in an area known for blowing dust.
3. Large trees sway, becoming difficult to walk. POWER SHUTDOWN THRESHOLD during any high fire risk. WIND ADVISORY CRITERIA
How to get these alerts with a premium subscription? (100 percent delivery time)
Click Here To Join The Special Through September 30th which takes you through monsoon season as well.
Join The Main Arizona Weather Force Facebook Page (50 percent delivery time)
Click Here To Join The Page Today!

10 mile rule:  These alerts issued on this site
means that within your zone and 10 miles from you will see the event
forecast for.  You may or may not see the event but it means you are in
the zone or 10 miles from where someone will.
Forecaster: KM