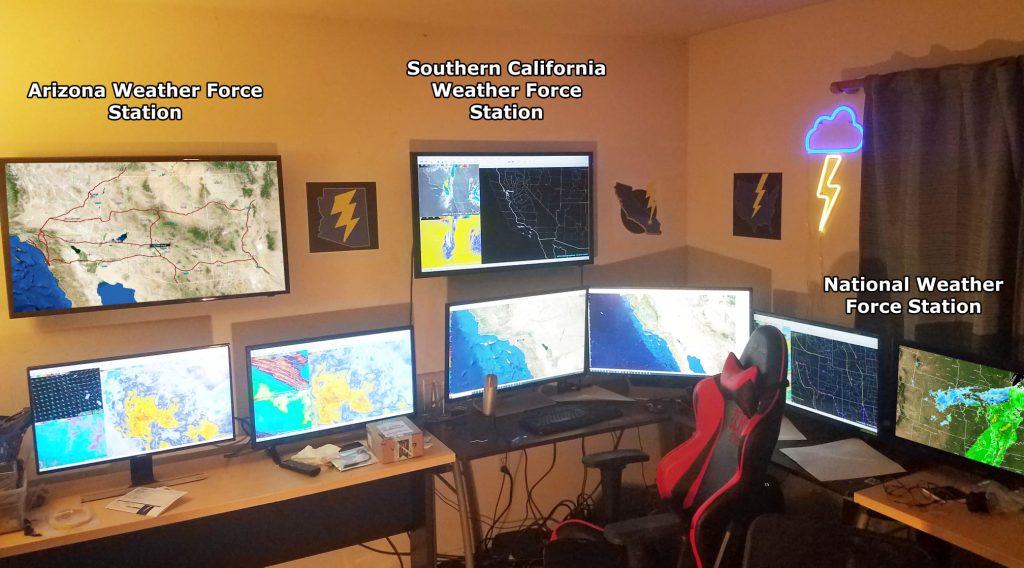 What you get?
1. Custom alerts from flood, wind, thunderstorm, snow, monsoon events, long range, articles, all delivered to your e-mail address on file. These alerts are written CUSTOM as in not issued anywhere else as this is a full weather service and everything is from here and nowhere else.  You see things here that you will not see elsewhere because of the models used in your region.
2. Access to the control panel that YOU control.  If you set it for any of the zones available, that is where the alerts will be sent, just for you.
3. Access to the member section.  This is where you see the weather models for snow, rain, wind, whatever is available.  You can even use your GPS to match the models for more accuracy.
4. If monthly, you are locked into that price even if the prices go up.  If you come in at $10/month and the prices go to $15/month, you are locked into that tier at $10/month.
5. The most accurate forecasts and lead-time in the state, which has and will continue to save lives…
6.  Consider it like insurance where you have it handy in-case you ever need it … because one day … you just might get a lifetime worth saved with very little paid ….
7.  Pride knowing you are helping a small business stay afloat with the updates flowing …
8.  Not RELYING on Social Media whether you get the information or not…  You get it FIRST … There are times I get locked out of Facebook and if that happens it takes awhile to get the account back and therefore I go dark to others … but as a member of this website you will always get the alerts e-mailed to you and the models seen in the member section during weather events.  Facebook does NOT own my service or website so never wait on social media when your membership guarantees you information no matter what.

---
WATCH THE WELCOME VIDEO BELOW ON HOW TO MAKE THE BEST OF YOUR NEW MEMBERSHIP ACCOUNT.
---
If I can just get half of my FB page to donate $1, $2, or $3, this service will skyrocket more than you've seen so far.  The goal I set is a high goal, in the mid five figures to get this where I know I can get it.  I'm confident that with everyone chipping in even the minimum that this can work in everyone's favor as we push into the rest of the year…or … if you want a product, get the membership links below and skip the donation links.
PAYPAL DONATE – To donate via PayPal, Click Here
---
VENMO DONATE – To donate via Venmo, Click Here – or the username to donate is @NationalWeatherForce
---
SUBSCRIBE TO THE ALERT SYSTEM – Monthly is ONLY available via PayPal Subscriptions at only $10/month – But Venmo is available for the flat rate tier pricing – non-monthly –
ABOUT SYSTEM:  AZWF has an e-mail alert system.  You can hook it to any e-mail that you want to receive alerts from in a control panel you control.  You checkmark zones near you in that system, hit update preferences at the bottom, and you are in.  You receive alerts directly from my office like flood watches, severe thunderstorm watches, high wind, snow, blizzard, long range, tornado, and regular articles.  You do not have to wonder if social media will show you these in your newsfeeds.  Many times they do not for days, which is just their algorithm process.  You are not left out.  AZWF alert system works in four quarterly tiers, each season starting at $25 for 3 months of service, which is extremely low and pays for itself in one event should you have lost property especially.  The price goes down each month throughout the four tier season.
Non-Monthly – Click Here To Join Via The Current Tier Price VIA PAYPAL – DEBIT CARD OPTION AVAILABLE ON CHECKOUT
Non-Monthly – VENMO – Current tier price to send for service from June 1st through August 31st (Summer Tier) is $25 to the Venmo.  Click here – or send to username @NationalWeatherForce – IMPORTANT:  When giving the amount listed, put in the subject "AZWF and your EMAIL ADDRESS you want on the system" – That is very important so I know it is for Arizona Weather Force and not Southern California Weather Force.
Monthly – Click Here To Join Monthly For $10/month – PayPal ONLY – DEBIT CARD OPTION AVAILABLE ON CHECKOUT
---
Once again, thank you for being a part of this growing weather service, which should become the largest commercial weather service and alert system in Arizona within the year if we all work together …