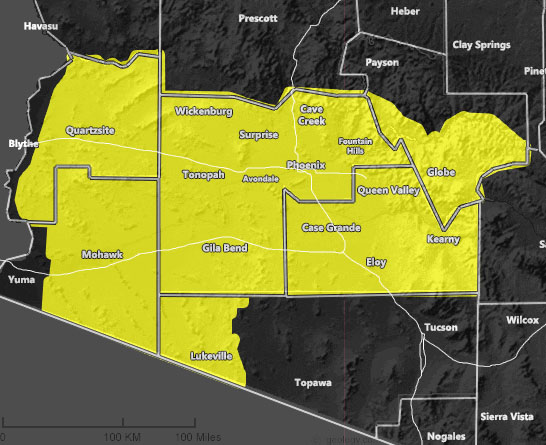 Issued Zones: West/Southwest Arizona … All of Maricopa and Pinal County .. .Globe …
Site: Arizona Weather Force has issued a Severe Thunderstorm Watch effective now for the rest of today …
Date: 3/13/20 at 8:35am local
Forecast: A closed upper level low over Southern California has opened to an open-wave trough and this will slide eastward through today.

The upper divergent section will move over the Severe Thunderstorm Watch area, which will produce the lifting needed for thunderstorms to form. Some indications of gusty winds or larger hail will be possible.. as well as funnel clouds. The center of this is directly over Maricopa County, which sees to target Phoenix head on once the dynamics mix in together … This will end by evening …

How to get these alerts with a premium subscription? (100 percent delivery time)
Click Here To Join The Special Through September 30th which takes you through monsoon season as well.
Join The Main Arizona Weather Force Facebook Page (50 percent delivery time)
Click Here To Join The Page Today!

10 mile rule: These alerts issued on this site
means that within your zone and 10 miles from you will see the event
forecast for. You may or may not see the event but it means you are in
the zone or 10 miles from where someone will.
Forecaster: KM