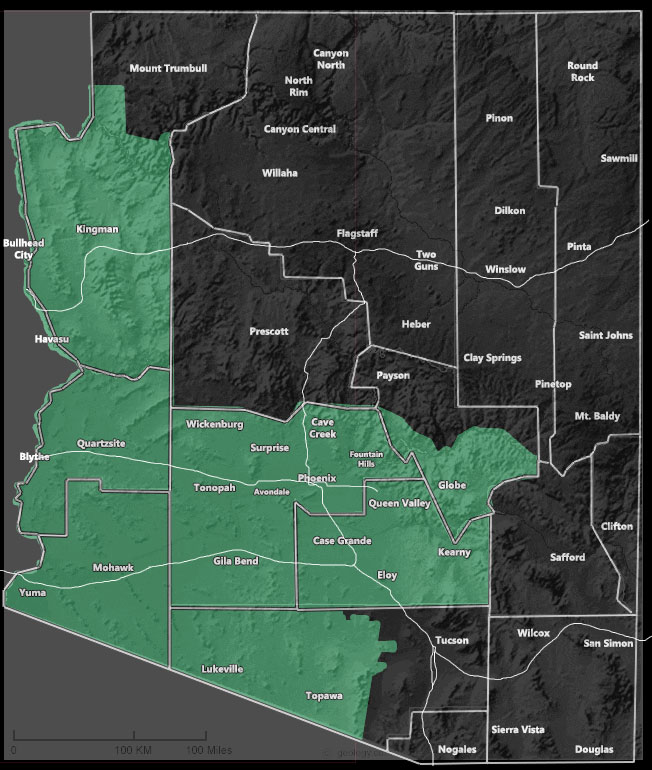 Issued Zones:  Low Terrain of Arizona … Globe …
Site:  Arizona Weather Force has issued a Flood Watch effective Wednesday …
Date:  3/15/20 at 12:40pm PT
Forecast: A pacific system will approach the region on Wednesday.  This will start off activity in Western Arizona and spread through the day across the rest of the state.  Given the magnitude of the deepening upper system along with the cold core overhead, thunderstorms are expected to break-out in the Flood Watch area. 

At the time, I'll take the thunderstorm dynamics all the way to the CO River Valley and adjust from there if warranted.  The final product will be out the evening before the storms are expected so you'll get the final stuff issued here at Arizona Weather Force on Tuesday evening. 

Tucson, you are not in this watch at the moment due to the lack of heavy rainfall spanning many hours at a time, but you are on the southeast end of my thunderstorm risk.  A Flood Watch is issued at AZWF when dynamics give the risk of heavy rainfall in a short period of time, which can lead to flooding.  Flood Advisory criteria would be met …

How to get these alerts with a premium subscription? (100 percent delivery time)
Click Here To Join The Special Through September 30th which takes you through monsoon season as well.
Join The Main Arizona Weather Force Facebook Page (50 percent delivery time)
Click Here To Join The Page Today!

10 mile rule:  These alerts issued on this site
means that within your zone and 10 miles from you will see the event
forecast for.  You may or may not see the event but it means you are in
the zone or 10 miles from where someone will.
Forecaster: KM