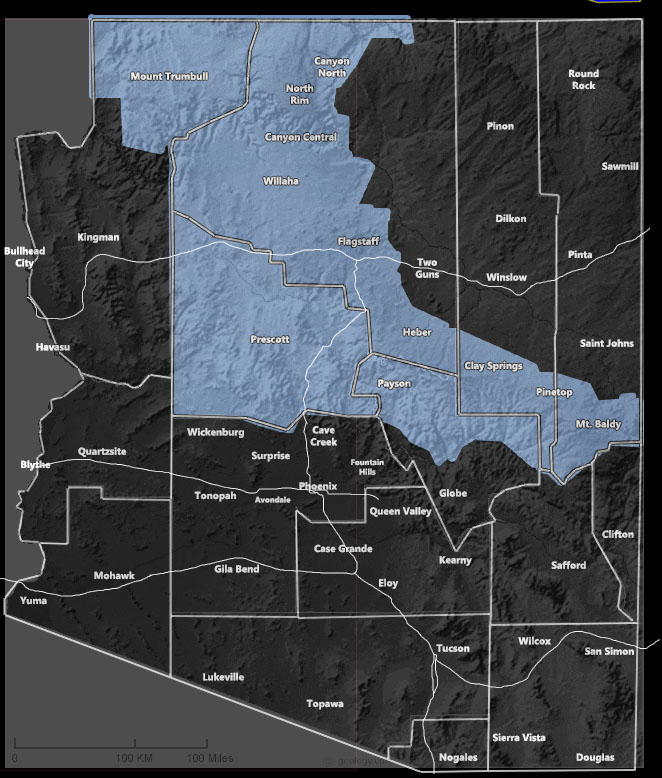 Issued Zones:  Arizona Mountain Rim Cities To The North Rim Of The Grand Canyon
Site:  Arizona Weather Force has issued a Winter Storm Watch effective starting Wednesday …
Date:  3/15/20 at 11:00am PT
Forecast: A cold system will reach the area by mid- week.  The snow levels with it in the beginning on Wednesday will be around 5,300 to 5,700 FT with a drop to 5,000 FT or around there by Thursday.  A winter storm watch means that conditions are favorable for heavy snowfall to fall with lowering drops in visibility.  It does not tell you how many inches of snow you will get … yet.  That is with the final alert. 

The Arizona Weather Force travel risk model for snow is below, and anything in the high category is considered a Winter Storm Watch to Warning criteria.  Official final alerts will be issued early week before the storm gets there.  Because of the colder core nature of the system, thunderstorms will likely accompany it in spots, making for thundersnow …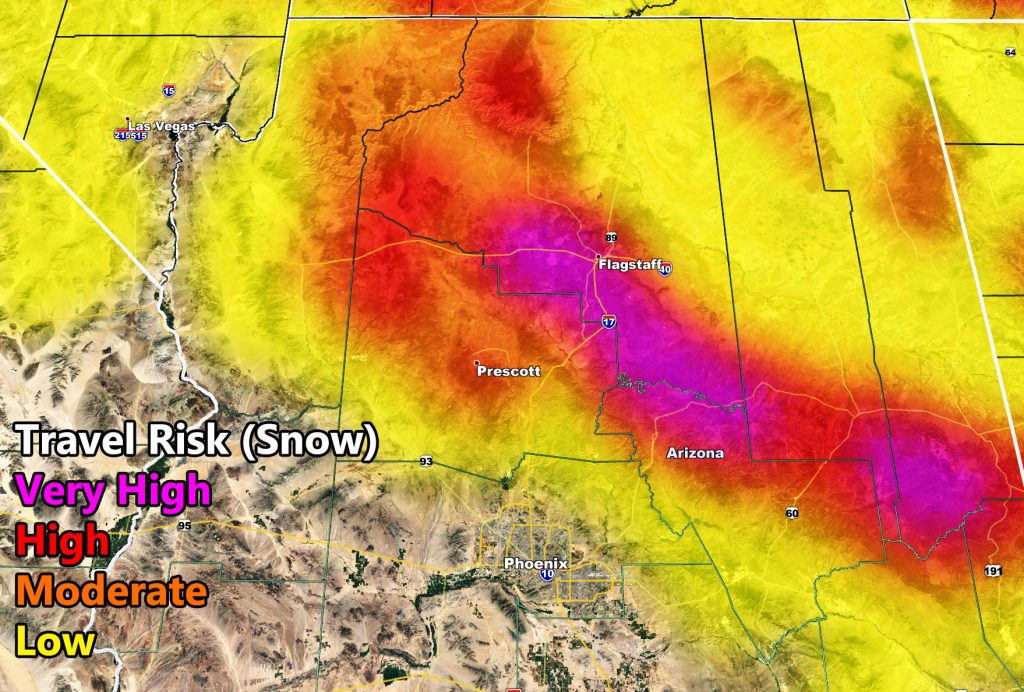 How to get these alerts with a premium subscription? (100 percent delivery time)
Click Here To Join The Special Through September 30th which takes you through monsoon season as well.
Join The Main Arizona Weather Force Facebook Page (50 percent delivery time)
Click Here To Join The Page Today!

10 mile rule:  These alerts issued on this site
means that within your zone and 10 miles from you will see the event
forecast for.  You may or may not see the event but it means you are in
the zone or 10 miles from where someone will.
Forecaster: KM