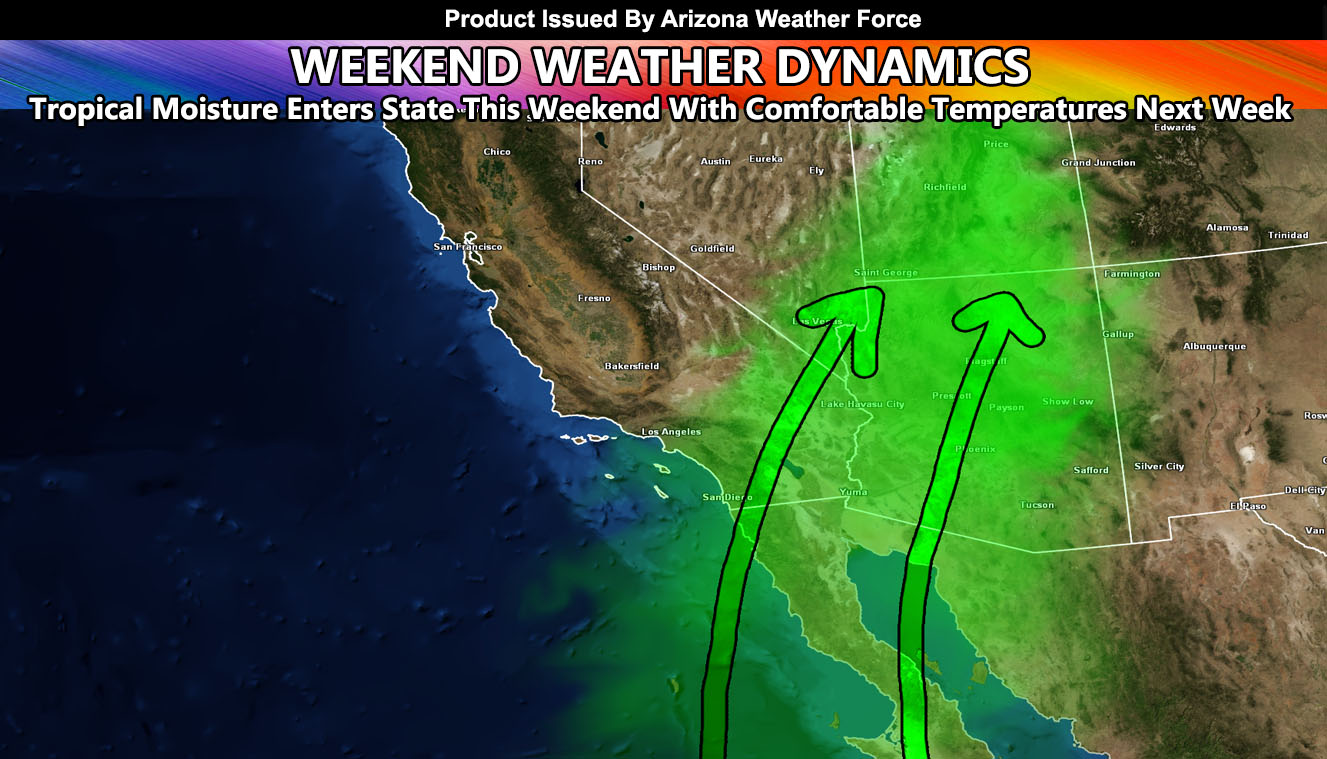 It has been a couple of weeks since I wrote and it is with good reason.  I cannot say exactly everything on here but if you click the link below this write-up, it'll take you to my public figure Facebook Page post with the information on it.  We are having yet another May heatwave with this see-saw pattern going from cool to hot and hot to cool.  This pattern will be the dominant pattern this month with this weekend have a taste of the 'summer monsoonal moisture' for the southeast and central/northern part of the state through the high terrain.
Click the following link to read what I have been doing the last two weeks – https://www.facebook.com/socalweatherforcemeteorologist/photos/a.202091420551911/694828571278191/?type=3&theater
Temperatures in the 105F mark this week will break-down through the weekend and into next week as a system approaches the west coast, bringing in onshore flow through most of the region.  But.. before that happens we will have a southerly flow ahead of it for the high terrain and southeastern state zones and this will bring shower and thunderstorm activity over the weekend there.  Areas along the CO River Valley through SW Arizona and Phoenix could see a pop-up high-based thunderstorm in this flow, but it will be highly widespread.  The sky down there will look like rain falling from the high-based clouds, which evaporates in the dry low-levels otherwise known as virga.
This month is featuring a see-saw pattern of hot to nice and nice to hot.  This is fairly common in may as we have storm systems to our north breaking the ridge trying to establish so when the ridge tries to establish, it gets hot.  When the storms break the ridge down, it gets cooler to comfortable temperatures and we do it all over again, which is the main reason a see-saw pattern exists.
Looking ahead, this see-saw pattern ridge is developing a bit further west each time so if this continues, the next development after May 21st would bring a cutoff system into the Southwestern United States, which will be monitored as it is far away still of course but we could squeeze another storm system in out of the Pacific Ocean before we establish the monsoonal ridge in June or July.  Preliminary estimations are of an average monsoon season at the moment, but with potent events.