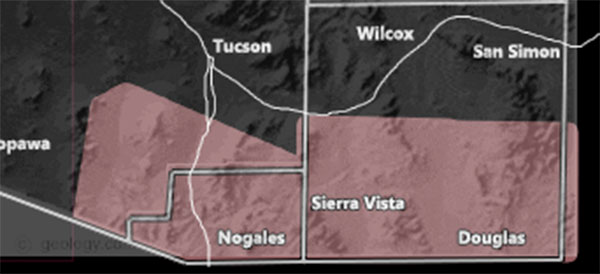 Issued Zones:  Extreme Southeast Arizona …
Site:  Arizona Weather Force has issued a Thunderstorm Watch effective now …
Date:  5/8/20 at 11:55am PT
Forecast: A brief intrusion of tropical moisture out of Mexico will bring an upswing in thunderstorm activity later this afternoon and mainly this evening across a small part of Southeast Arizona from Nogales, Sierra Vista, and Douglas.  Storms will contain little rain so this is also a Fire Weather Warning … for dry lightning concerns that can spark wildfires.

How to get these alerts with a premium subscription? (100 percent delivery time)
Click Here To Join The Special Through September 30th which takes you through monsoon season as well.
Join The Main Arizona Weather Force Facebook Page (50 percent delivery time)
Click Here To Join The Page Today!

10 mile rule:  These alerts issued on this site
means that within your zone and 10 miles from you will see the event
forecast for.  You may or may not see the event but it means you are in
the zone or 10 miles from where someone will.
Forecaster: KM