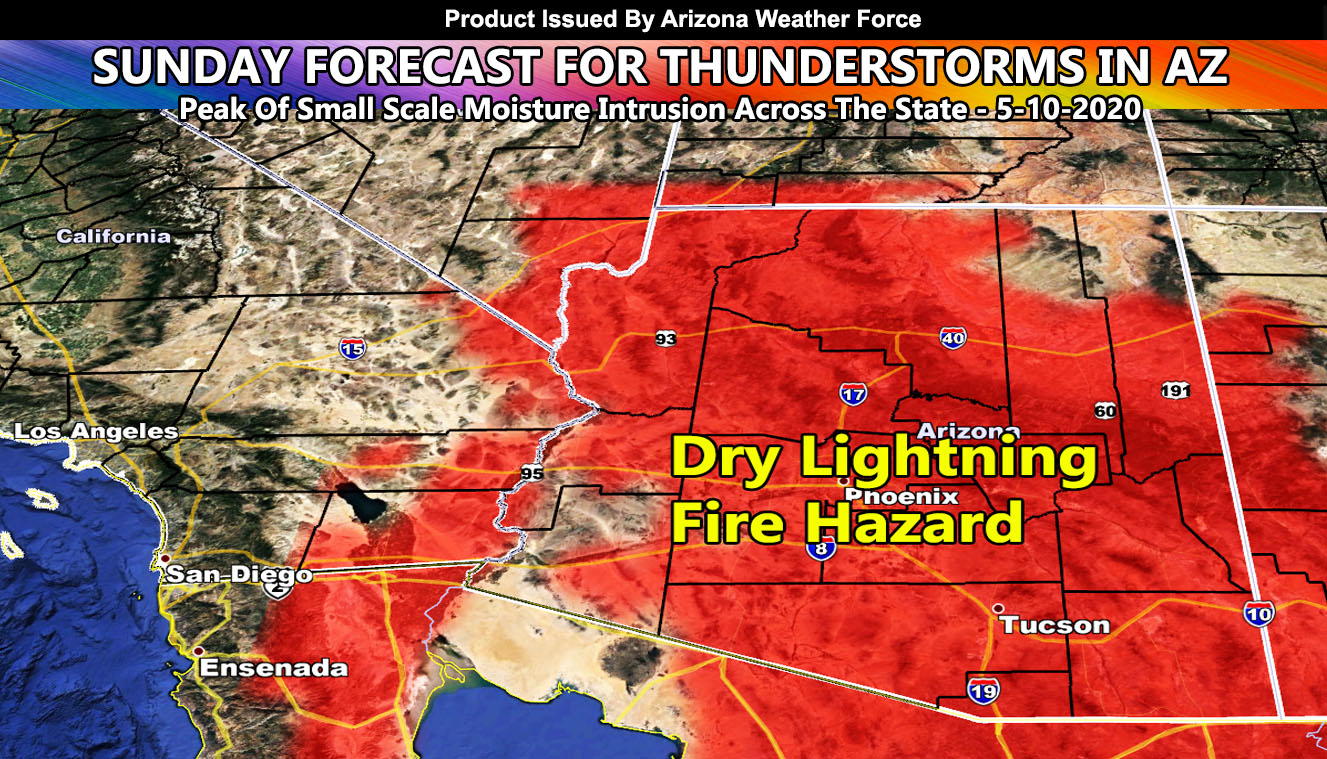 Your forecast on May 6th called for weekend high-based thunderstorm activity across the state and this is showing up as expected.  Arizona Weather Force has issued a Dry Thunderstorm Watch effective Sunday for the entire state of Arizona.
A forecast was released of the state having a fire weather risk with high-based 'dry lightning' events, which means little rain, but a good deal of lightning back on May 6, 2020 (Click here to read the commanding article). We are seeing that already with a cell near Quartzsite and a slew of cells in Southern Arizona and along the upper rim areas of Eastern and North-Central Arizona.
On Sunday, the increase in dynamics will bring a more widespread event. There are indications that Phoenix will be in a location for unstable air in the mid-levels, which means, probably in the morning the unstable air will begin the risk of thunderstorms there with outflow from the south moving in. Las Vegas (not the forecast area) will also be hit on Sunday.
Areas where the least activity is expected will be the Yuma and Blythe forecast areas.  The Needles / Bullhead City / Havasu forecast zones in the Central and Northern sector of the Colorado River AZWF forecast zone is expected to have storm activity on Sunday.
We can reasonably expect most of the state to see high-based storms so keep an eye out for fires being started from lightning. Outflow winds with thunderstorms can spread a fire quickly so be aware of that.  A trough will whisk the moisture east of most of the state on your Monday, ending this brief moisture intrusion.