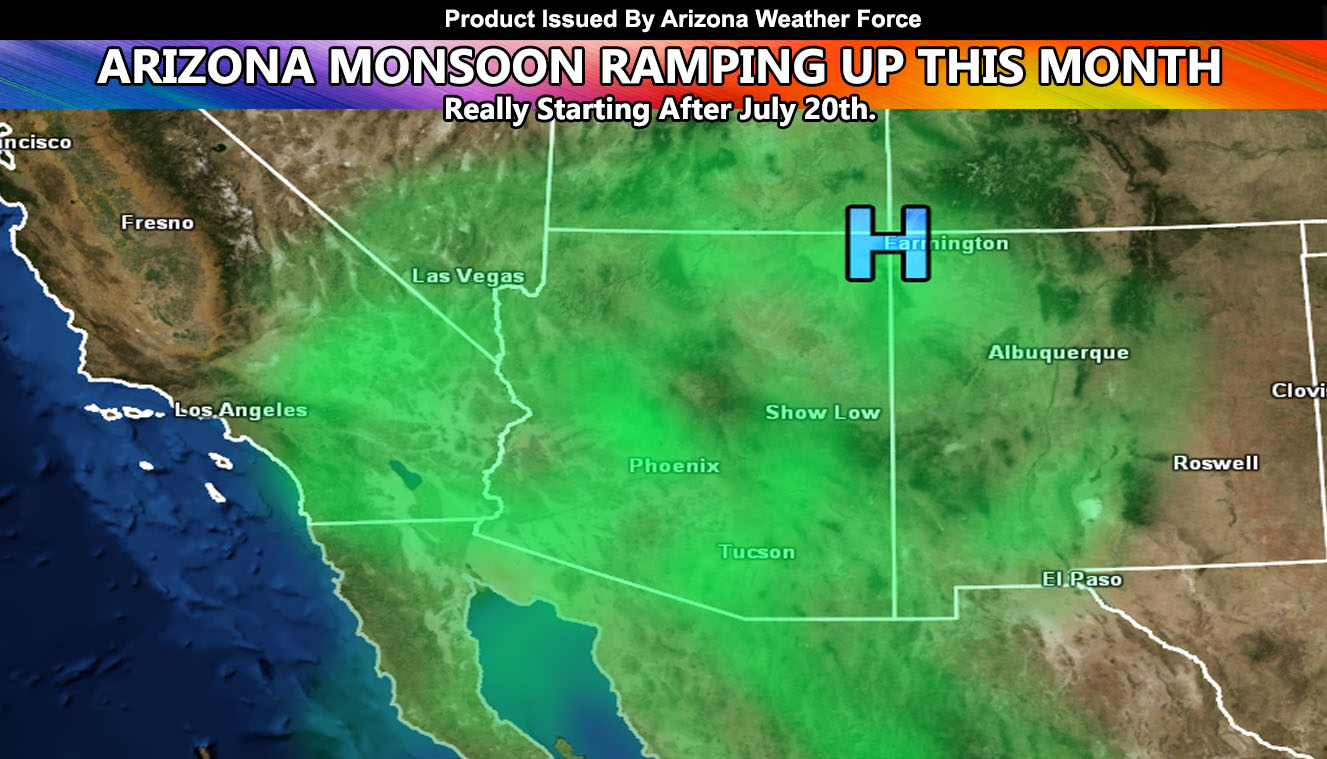 Tropical Storm Cristina is responsible for shoving moisture in the mid-levels northeast into Western Mexico.  In return, the developing thunderstorms there continue to push moisture northwest and eventually into Arizona, which will be caught up by the developing four corners ridge as this month moves along.  The heat-blast happening this weekend into Monday is the first sign of offshore flow during the monsoon and it is called a monsoon heat-blast.  Heat develops just before the monsoon begins and this will officially happen by next week.
Today (July 11, 2020) we celebrate however not having free 7-11 slurpees for the first time in forever.  Those cold, iced drinks will be missed.  Instead, today in Arizona the storms will develop in the Southeast part of the state and along the Mogollon Rim in areas like Prescott, Flagstaff, and Payson.  The flow does not favor the Phoenix zones for storms so your relief will not come.  As you saw from my previous article about the heat (Click here), we will try to challenge 118-120, but 116-118 is the better bet.
I do not see the developing of a full monsoon drench till after the 20th of this month or so.  We will see what I call a gradual up stick in activity each passing few day periods across the state.  Phoenix will certainly see a good event this month with storms coming out of the Mogollon Rim and blasting westward through the low terrain.  This is actually quite a common setup.  A lack of hurricane activity in the Eastern Pacific is what is causing a lack of real deep tropical moisture so far.