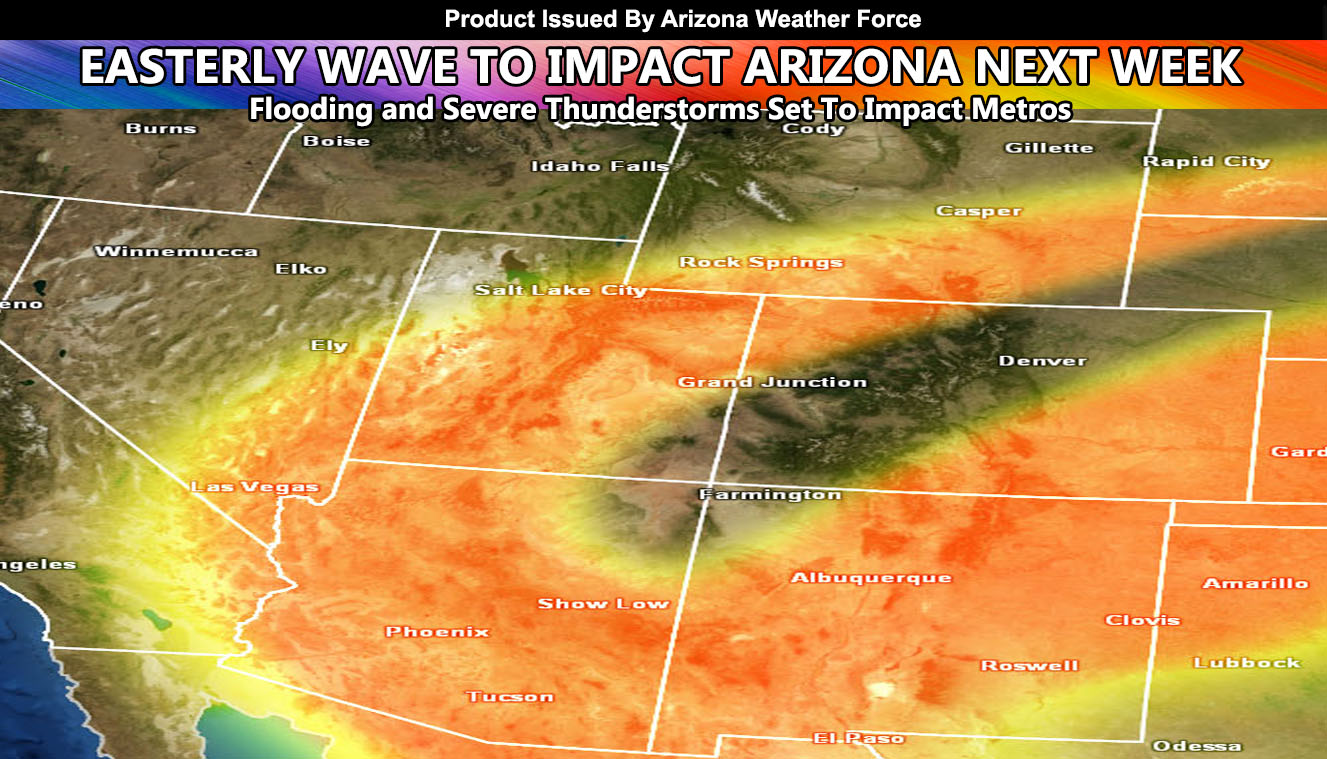 The Arizona Monsoon is about to show itself the real deal as I expected in the previous post from July 11th, which will directly affect the metro areas as well.  Read on for details …
We are seeing thunderstorms in Southeast Arizona and along the Mogollon Rim as of late, and this is all very common during the monsoon.  However, as stated in the previous post (click here), an Easterly Wave coming in after the 20th will start to affect the state even more.  This easterly wave is now moving through the Gulf of Mexico and should arrive after Tuesday of this next week.
The sharp southeast to northwest motion will bring strong lifting across the state along with deep-moisture.  Flooding is certain as the deeper-moisture will replace the meager moisture content we currently have.  Instability will be enough at times for severe thunderstorm activity, including storms coming down I-10 from Tucson to Phoenix and off the Mogollon Rim blasting into Phoenix.  At times we will have large dust storms … but on days where the moisture is deeper … those will be mitigated.
Stay tuned to official forecasts here at Arizona Weather Force
As you know, just as Southern California Weather Force has a service for members with micro-climate alerts, Arizona Weather Force does as well and we do have some people already signed up getting those so it is seeming like it is helping.  The service helps businesses and persons, especially with ranches.  Click Here to read about it and even join.
NOTE: This is the SCWF Website but it is being used for national updates until ad placement is ready on the AZWF site. 
Your Facebook Page to join for this update is linked here – https://www.facebook.com/ArizonaWeatherForce