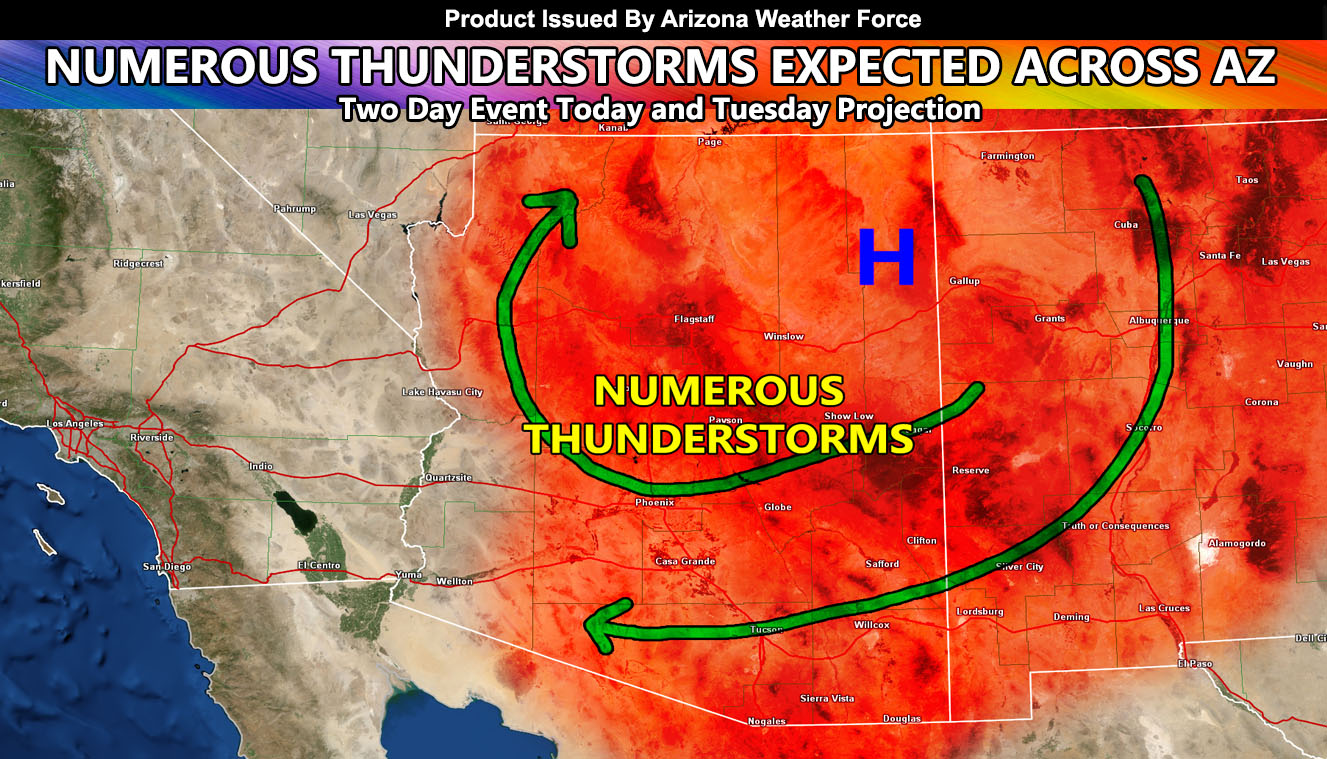 Arizona Weather Force has issued a Thunderstorm Watch for all of Arizona, minus along the immediate CA/AZ border.  Clear skies with building instability and a favorable ridge placement for upper divergence will pop off numerous thunderstorms across Arizona today so read on for details …
The ridge of high pressure will buckle a bit in Eastern Arizona and this will open up an upper divergence 'portal' in play above the entire state, minus the immediate Colorado River Valley zones for now.  This opening of the dynamic will work with developing instability and serve to rapidly develop showers and thunderstorms today.  These storms will impact all metro areas, including Flagstaff, Phoenix, and Tucson.
Instability profiles are good enough for some hail with these and the chance of severe storms will be mainly for Central/Western Pima County so I expect a chance of severe storms down there.
Repeat chances are likely on your Tuesday in all areas hit today …
Senior Meteorologist –
⚡️
🇺🇸
– is a consulting meteorologist for over 50 different companies, including large oil companies like BP. He has certs from MSU and PSU as a broadcast meteorologist. Both short and long range is very important to know in those jobs so you can bet on accuracy here.
Stay tuned to official forecasts here at Arizona Weather Force