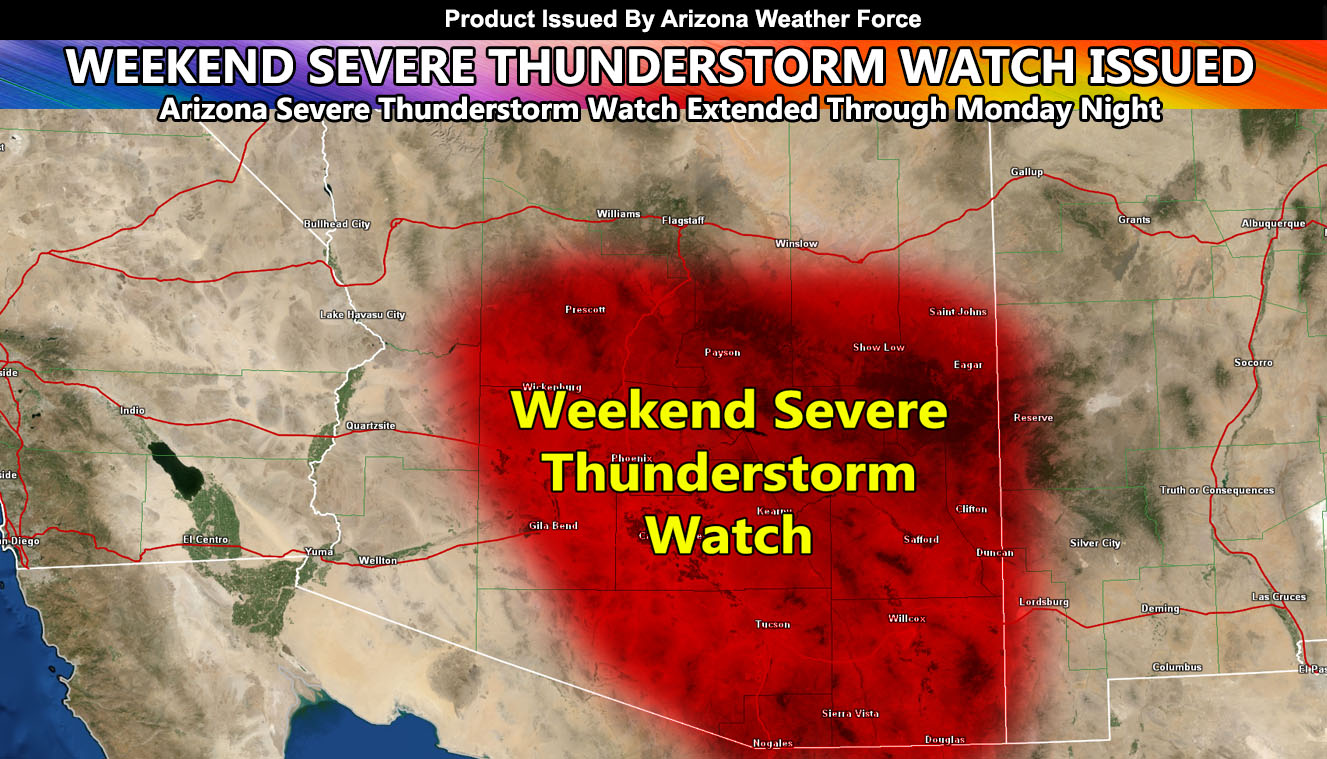 Arizona Weather Force has extended the weekend Severe Thunderstorm Watch through Monday night, which includes the metro areas of Phoenix and Tucson so read on for details …
A Severe Thunderstorm Watch was issued yesterday morning here at Arizona Weather Force.  This produced widespread thunderstorms from Tucson to Mesa, with damage reported in some spots.  This alert was the first day of an expected active weekend.  Looking over today's outline, storms will be severe once again across the state.  Prescott will see a number of them and so will the Quartz-site area.  This will result in a pattern where outflow boundaries will come in from the north into the Phoenix areas, and outflow from the west.  Basically the Phoenix area will be surrounded by convergence to produce storms on almost all sides, including a smaller outflow boundary from the south.
Furthermore, outflow will go north and produce the chance of thunderstorm activity in the Havasu and Parker areas.  Today is your chance to see any type of storm activity, however weak or strong it may be.
On Monday, expecting another day of widespread activity across the state.  This is why I've extended this severe thunderstorm watch for flooding, damaging winds, hail, and dust storms in spots as well.  Will get more into that as Monday comes closer.
An upper level low drops in for Tuesday.  This is for the Eastern half of the state.  Introductions of more severe storm watches may be needed for the Eastern half of Arizona come Tuesday so stay tuned.