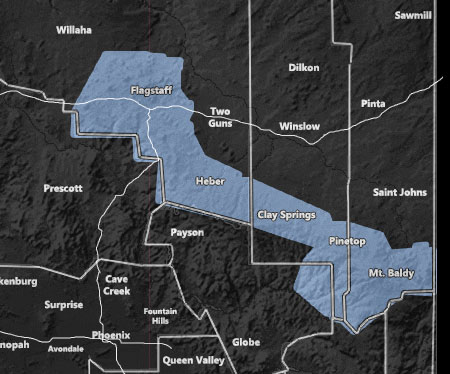 Issued Zones: Arizona Mountain Rim Cities from Flagstaff to Pinetop/Mt. Baldy …
Site: Arizona Weather Force has issued a Winter Storm Watch effective now for Monday …
Date: 10/23/20 at 11:00am PT
Forecast: An arctic weather system is being monitored, currently moving through Washington State today. The system will eventually curve southward across Nevada or Utah and enter Northern Arizona by Monday morning. The system does have the cold air and upper lift to warrant a round of Heavy snowfall on the Rim from Flagstaff to Pinetop/Mt. Baldy.

Exact amounts are uncertain at this time, but when issued a Winter Storm Watch from AZWF it means that heavy snowfall is possible and that the final forecast on Sunday will reflect amounts so look out for that on that day.

How to get these alerts with a premium subscription? (100 percent delivery time)
Click Here To Join The Special Through October 30th which takes you through monsoon season as well.
Join The Main Arizona Weather Force Facebook Page (50 percent delivery time)
Click Here To Join The Page Today!

10 mile rule: These alerts issued on this site
means that within your zone and 10 miles from you will see the event
forecast for. You may or may not see the event but it means you are in
the zone or 10 miles from where someone will.
Forecaster: KM