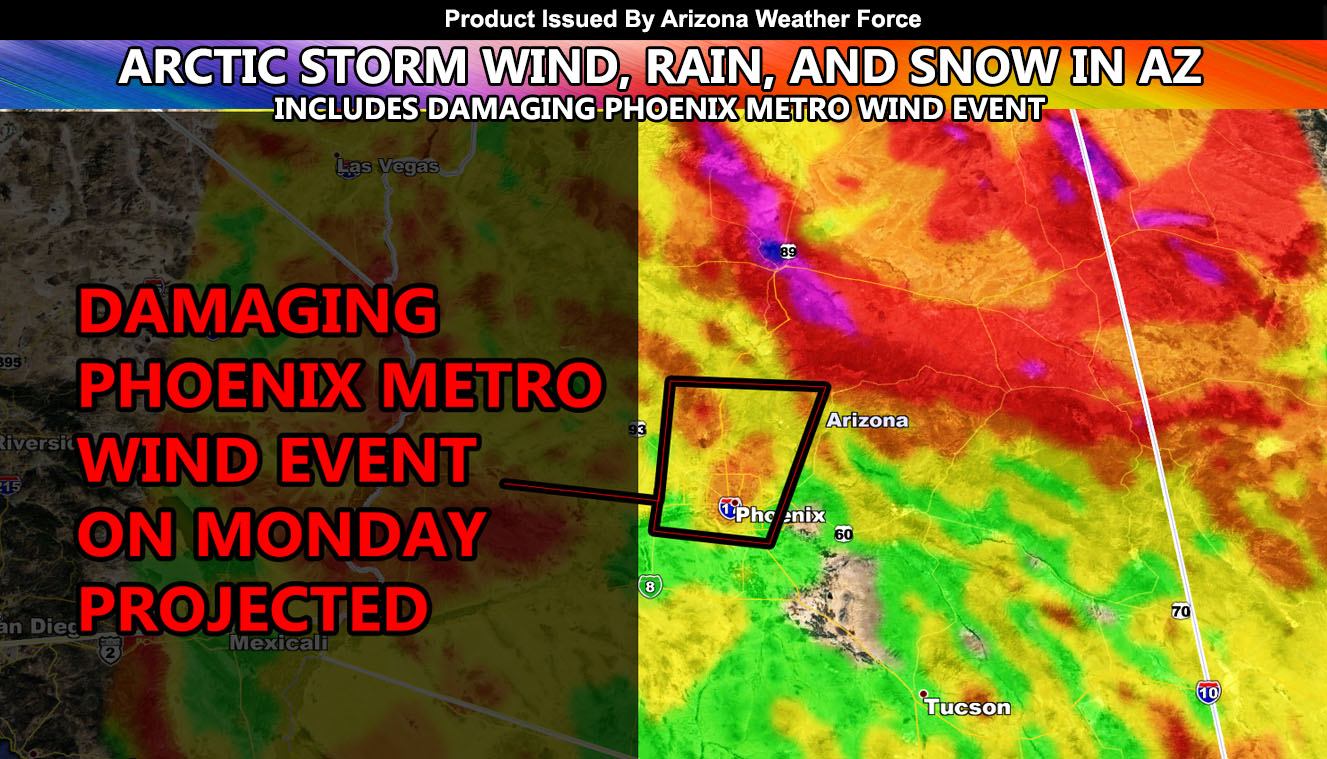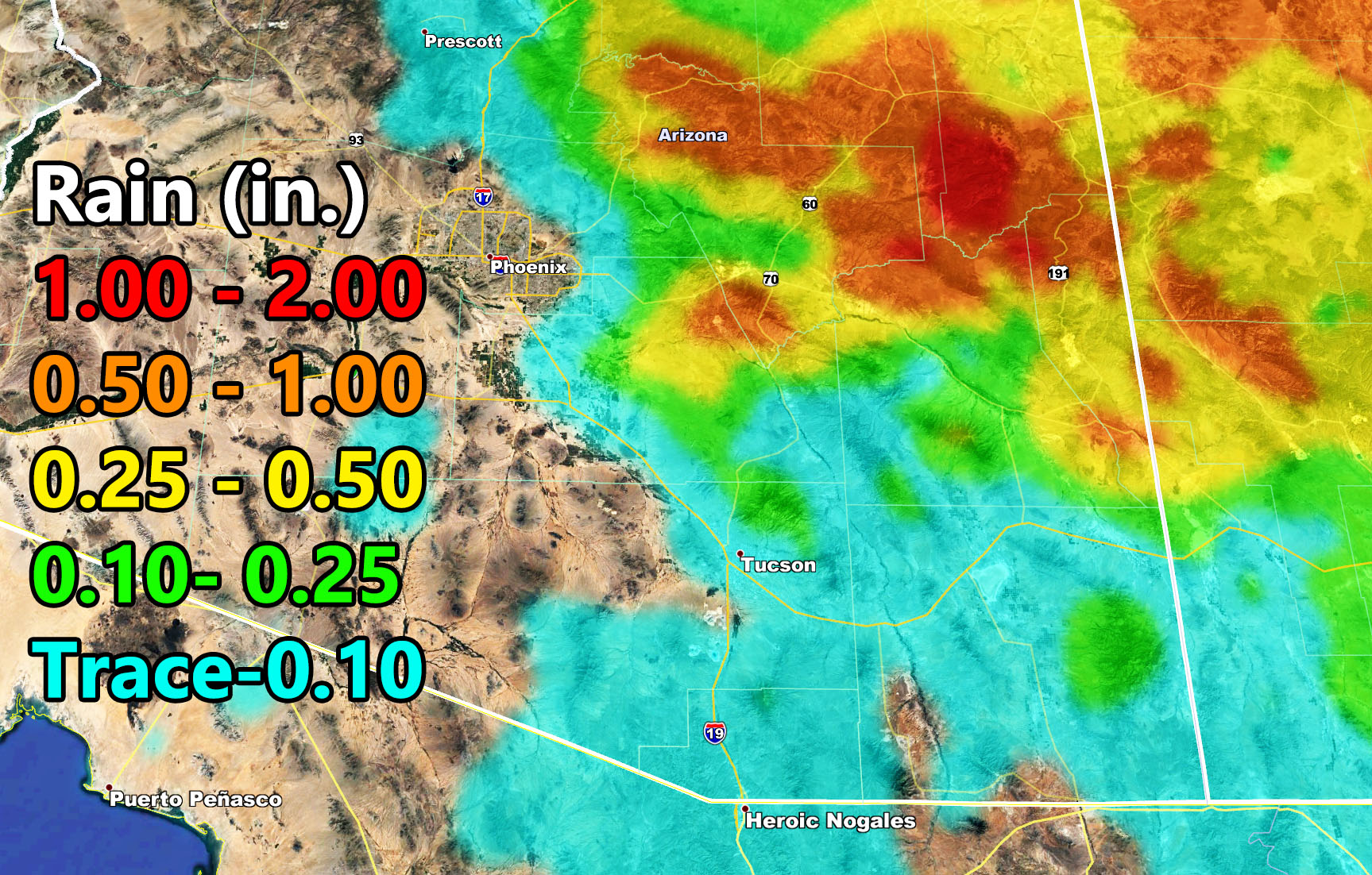 An arctic system is entering Arizona and already thunderstorms have popped up in Northeast State and some are popping up around Globe as well.  This article suite contains the AZWF model with zoomed in areas in spots for both snow, rain, and wind forecasts.  One thing I will DIRECTLY say is Arizona Weather Force has issued a HIGH WIND WARNING for the GREATER PHOENIX METRO AREA and you will see that in the wind model below.  This is a level 5 wind event and high profile vehicles may have a chance at tipping over on Monday in this zone.  The rain model is for liquid precipitation so if the snow model has a shade in your area, you will get both or just snow, all depends.  Mt. Baldy will see over 2 feet of snow at above 10,000 FT with this system.
So… without going too much into it … here is the suite for this storm, which goes from now through Tuesday across the state …and what will be expected from it …
Wind Forecast
8. Extensive widespread damage.
7. Trees are broken or uprooted, building damage is considerable. – High Profile Vehicle Roll-Over CERTAIN.
6. SOME Trees are broken or uprooted, building damage is possible. – High Profile Vehicle Roll-Over Likely, Do NOT recommend Traveling in this zone
5. Slight damage occurs to buildings, shingles are blown off of roofs. HIGH WIND WARNING CRITERIA – High Profile Vehicle Roll-Over Possible if weight is not corrected.
4. Twigs and small branches are broken from trees, walking is difficult. Anything 4 and above will have blowing dust if conditions are dry, which does reduce visibility and make driving difficult …
3. Large trees sway, becoming difficult to walk. POWER SHUTDOWN THRESHOLD during any high fire risk. WIND ADVISORY CRITERIA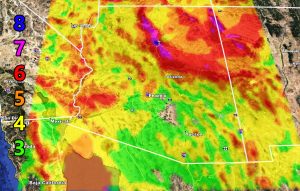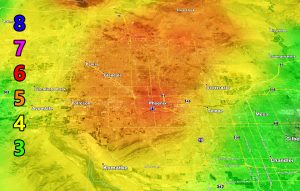 ---
Snow Forecast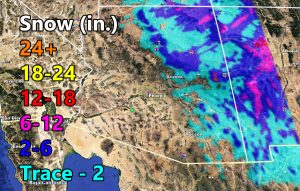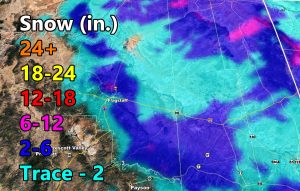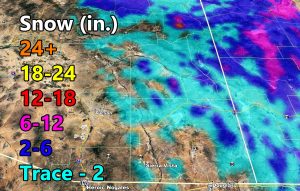 ---
Rain Forecast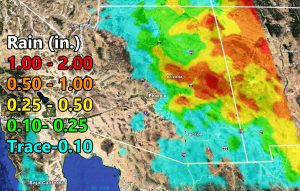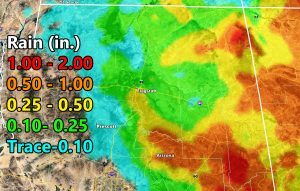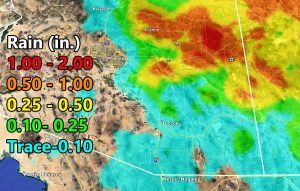 ---
NOTE TO SUBSCRIBERS RECEIVING THIS –  Another email will go out if you want to remain on this delivery system, including the micro-climate alerts.  It will go out before Halloween.  All not renewing will be removed from the system on October 31st.  Thank you for trying out this system and thank you to those who renewed.   If you want to renew, that link is here – Click Here
Stay tuned to official forecasts here at Arizona Weather Force
As you know, just as Southern California Weather Force has a service for members with micro-climate alerts, Arizona Weather Force does as well and we do have some people already signed up getting those so it is seeming like it is helping.  The service helps businesses and persons, especially with ranches.  Click Here to read about it and even join.
NOTE: This is the SCWF Website but it is being used for national updates until ad placement is ready on the AZWF site. 
Your Facebook Page to join for this update is linked here – https://www.facebook.com/ArizonaWeatherForce