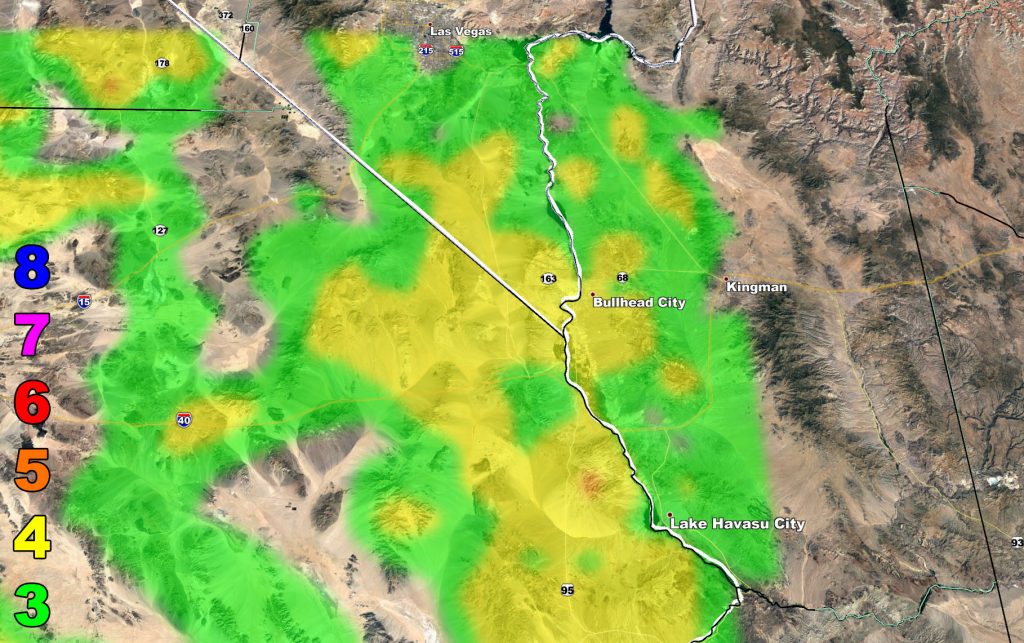 Issued Zones:  Northern/Central Colorado River Valley …
Site:  Arizona Weather Force has issued a Wind Advisory effective Thursday into Friday …
Date:  11/25/20 at 1:50pm PT
Forecast: An upper level low will generate cold north winds starting Thanksgiving and going through Friday.  30-50 mph wind gusts are likely and the image above shows the intensity scale with the definition below this paragraph.
Martin Wind Gust Intensity Scale –
5. Slight damage occurs to buildings, shingles are blown off of roofs. HIGH WIND WARNING CRITERIA – High Profile Vehicle Roll-Over Possible if weight is not corrected.
4. Twigs and small branches are broken from trees, walking is difficult. Anything 4 and above will have blowing dust if conditions are dry, which does reduce visibility and make driving difficult …
3. Large trees sway, becoming difficult to walk. POWER SHUTDOWN THRESHOLD during any high fire risk. WIND ADVISORY CRITERIA
10 mile rule:  These alerts issued on this site
means that within your zone and 10 miles from you will see the event
forecast for.  You may or may not see the event but it means you are in
the zone or 10 miles from where someone will.
Forecaster: KM