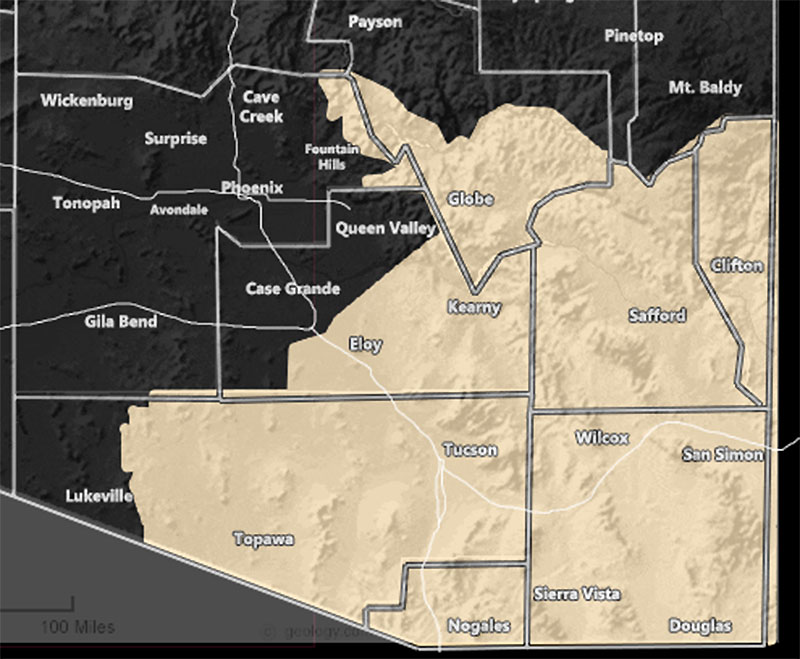 Issued Zones:  Southern, Southeast, and Eastern Arizona
Site:  Arizona Weather Force has issued a Special Weather Statement effective Wednesday night through Thursday noon
Date:  12/7/20 at 8:20am PT
Forecast: An upper-level low crossing Southern California's Santa Barbara County this morning will pick up tropical moisture on Tuesday, just west of Baja, Mexico.  Thunderstorms will ignite in the ocean on Tuesday evening before the low moves northeast towards Arizona.  The upper system will affect the Southeast Half of Arizona on Wednesday night and into some of Thursday as well.  Showers and even thunderstorms will be possible in this, some having heavy rain that can lead to small-scale flooding.

FIND and JOIN YOUR micro-climate alert group for these alerts on FB (50 percent delivery time)
Click Here To Find Your Area
10 mile rule:  These alerts issued on this site
means that within your zone and 10 miles from you will see the event
forecast for.  You may or may not see the event but it means you are in
the zone or 10 miles from where someone will.
Forecaster: KM