Issued Zones:  Northeast half of Arizona … Mt. Baldy …
Site:  Arizona Weather Force has issued a Winter Weather Advisory effective today through some of tonight, ending by 2am Sunday morning …
Date:  12/12/20 at 7:50am PT
Forecast: A weather system will come into Arizona today out of Utah, providing cold air into the region, opposite of the cutoff system a couple days ago.  The cold air, along with forcing along the cold front will bring snow showers to this region.  The model below shows what to expect and where.  A dusting is possible in Flagstaff, but most of the snow will be to the east.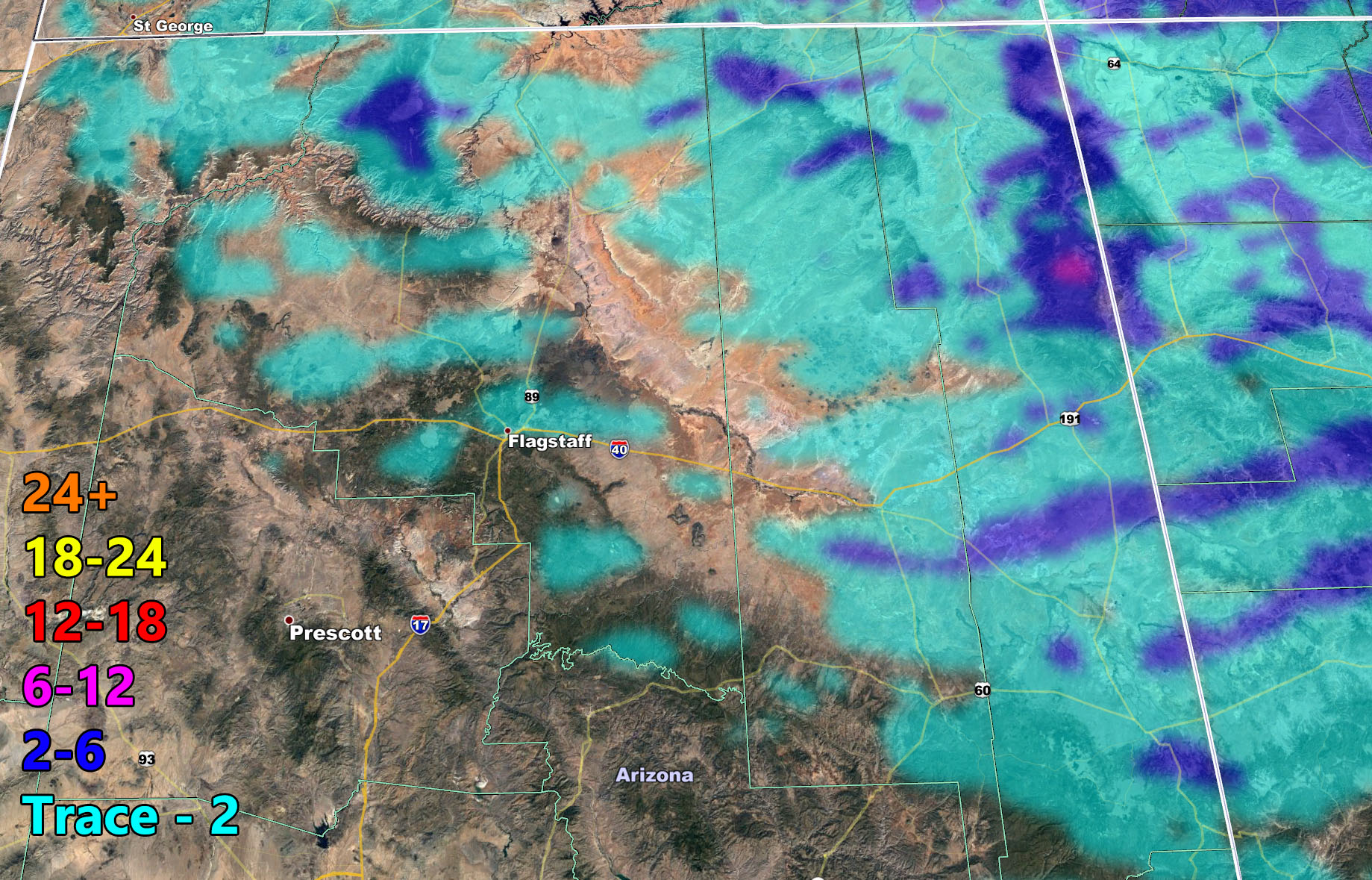 FIND and JOIN YOUR micro-climate alert group for these alerts on FB (50 percent delivery time)
Click Here To Find Your Area
10 mile rule:  These alerts issued on this site
means that within your zone and 10 miles from you will see the event
forecast for.  You may or may not see the event but it means you are in
the zone or 10 miles from where someone will.
Forecaster: KM