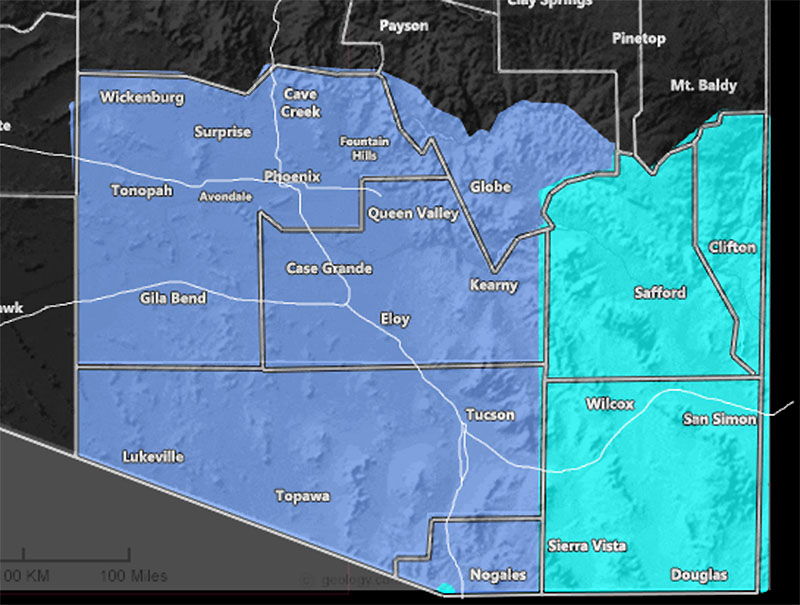 Issued Zones:  All of Maricopa, Pinal, Pima, Cochise, Graham, Greenlee, and part of Gila County …
Site:  Arizona Weather Force has issued a Freeze Warning and Frost Advisory Hybrid effective overnight tonight into Tuesday morning, then again through Wednesday morning …
Date:  12/14/20 at 1:15pm PT
Forecast: A dry airmass has settled over Arizona over the next couple of nights.  The dry air with dewpoints in the single digits overnight will drop the temperatures very fast.  Temperatures mostly from 33-38F will be likely in the advisory areas, 32F and below for a longer period of time for the freeze warning areas.
Alerts like this are issued so you can bring plants in and/or tend to animal needs.  The model image below is where the alerts are in micro-micro-climate form.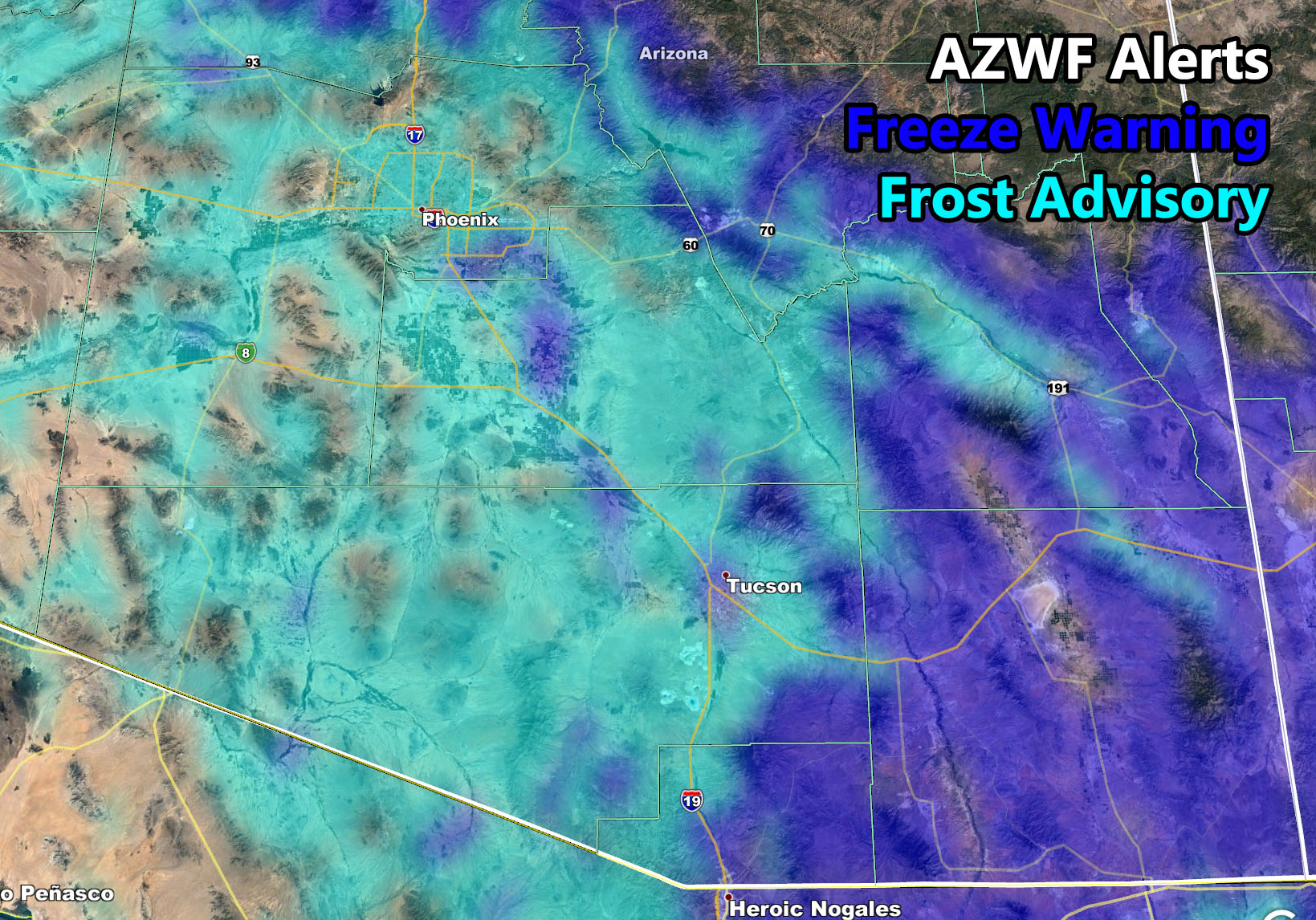 FIND and JOIN YOUR micro-climate alert group for these alerts on FB (50 percent delivery time)
Click Here To Find Your Area
10 mile rule:  These alerts issued on this site
means that within your zone and 10 miles from you will see the event
forecast for.  You may or may not see the event but it means you are in
the zone or 10 miles from where someone will.
Forecaster: KM