Issued Zones:  Southeast Arizona …
Site:  Arizona Weather Force has issued a Flood Advisory/Warning effective this evening through Thursday morning …
Date:  1/20/21 at 7:15am PT
Forecast: An upper level low will impact the Southeastern Arizona regions starting this evening and going through the night.  Heavy rainfall rates will be likely along with embedded thunderstorms through Thursday morning.   A flood advisory/warning means conditions are favorable for flooding due to high rainfall rates.  Refer to the AZWF Flood Risk Model below.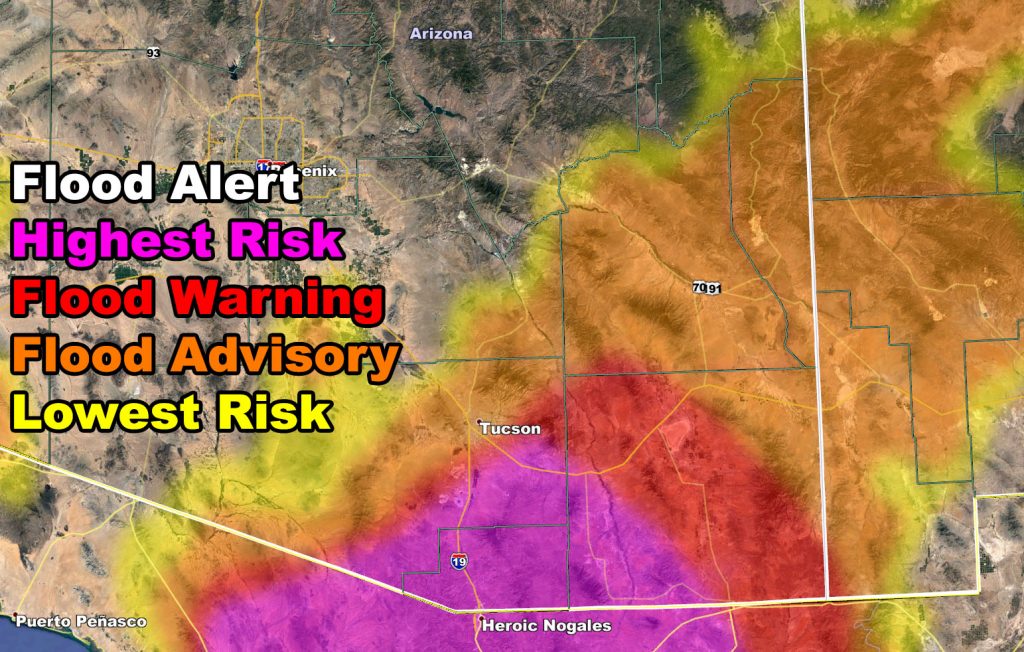 Join The Main Arizona Weather Force Facebook Page (50 percent delivery time)
Click Here To Join The Page Today!

Arizona Weather Force MeWe Link – https://mewe.com/p/arizonaweatherforce
10 mile rule:  These alerts issued on this site
means that within your zone and 10 miles from you will see the event
forecast for.  You may or may not see the event but it means you are in
the zone or 10 miles from where someone will.
Forecaster: KM