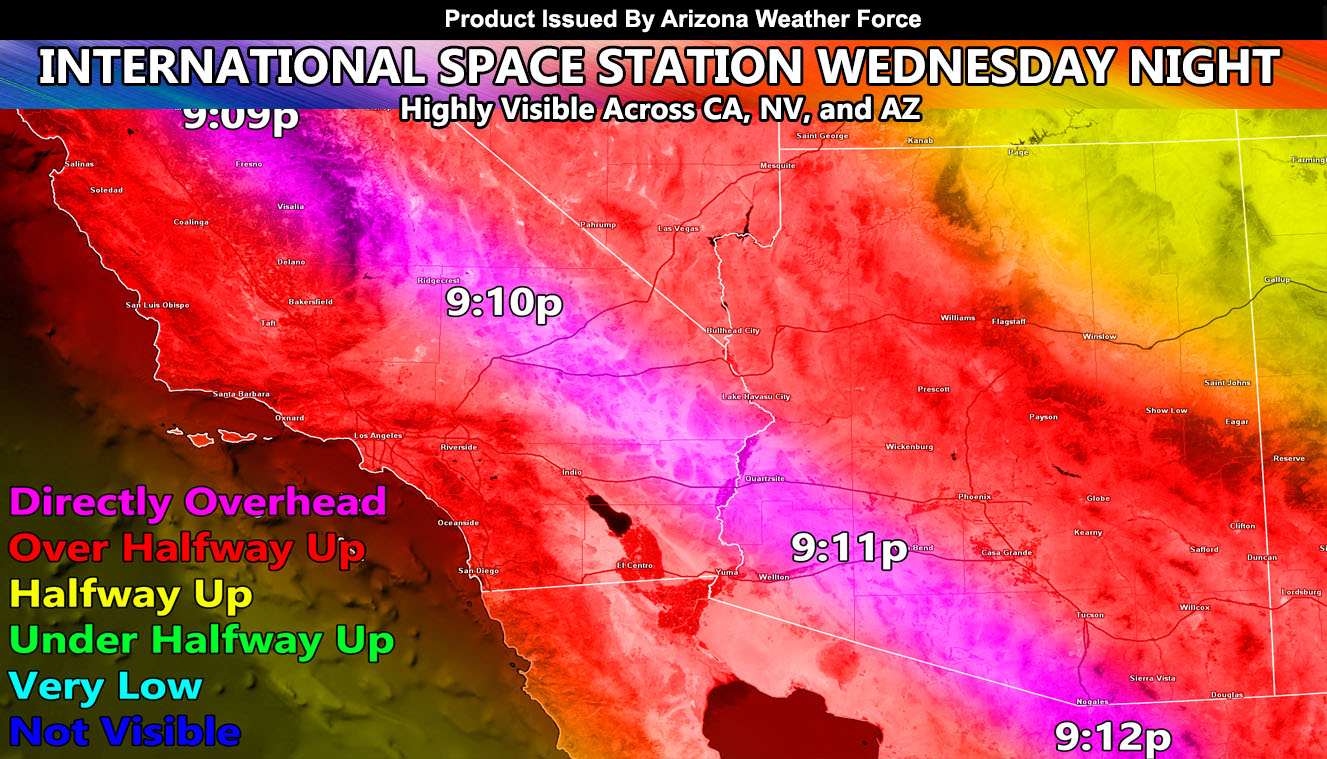 Pending the weather conditions in your area, flying at over 18,500 mph, orbiting the planet in 90 minutes, having human life onboard doing experiments in zero gravity, is the International Space Station.   First launched in 2001, piece by piece over the years put the outpost together to form the station.  And this will be flying across the sky tonight so take your kids out to see it as it will be the brightest thing in the night sky.  Read on for the details and map …
The map I put together shows what area of the sky you will see the space station.  You'll notice it in the northwest skies, low at 9:08 pm.  The times on the map show when it will be the highest for you, most of us being between 9:10 and 9:11 pm.  If you are to the right of the magenta-colored overhead line, you'll look west, if, to the left, you look east.  Most of the forecast area will see it.
HOWEVER, there are indications of a some high clouds in the area, scattered showers off east of PHX/TUC … otherwise visibility should be ok.
Here is the map and the times for tonight, June 2, 2021 across the area …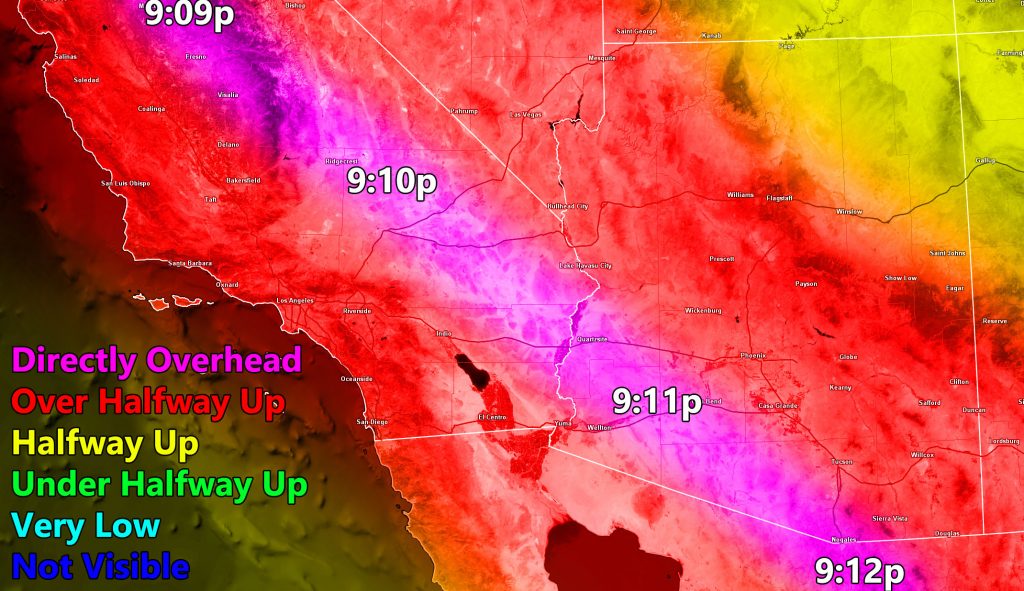 ---
Arizona Weather Force is now on MeWe – Link – https://mewe.com/p/arizonaweatherforce
As always, stay tuned to Arizona Weather Force for official forecasts and updates on weather across Arizona and if it says 'like page' below, hit the button and get future updates.
Remember:  Micro-climate alerts will be issued over the premium email alert system.  FB groups have been shut down from posting because FB sees my multi-posting as spamming and their 'robot' is preventing me from continuing. emailed custom weather alerts can be signed up for on the AZWF website if you need them – https://arizonaweatherforce.com/azwf-supporter-monthly-bundle-member-sign-up-form/