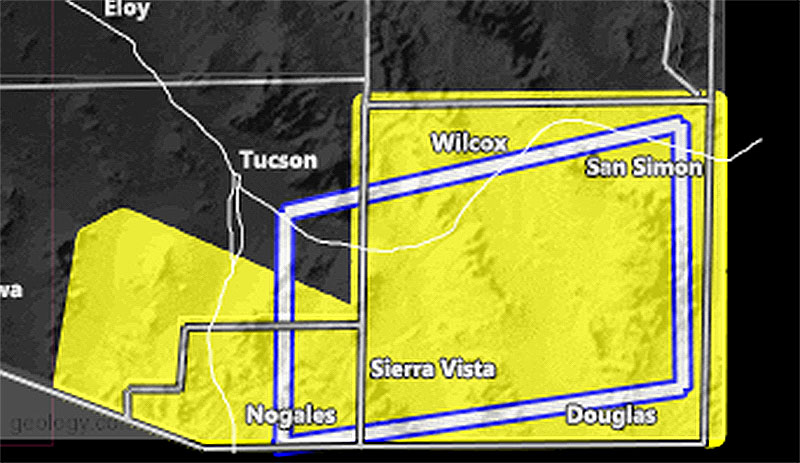 Issued Zones:  Santa Cruz and Cochise Counties …
Site:  Arizona Weather Force has issued a Severe Thunderstorm Watch effective today
Date:  6/23/21 at 9:10am PT
Forecast: Clear skies over both counties for the most part is bringing the instability up to severe limits and will do so the entire afternoon and evening hours.  Strong surge of moisture out of the south will mix with a convergence boundary to produce explosive thunderstorm development in the boxed area above.
Storms that form in this zone will be capable of larger hail, damaging winds, and yes, even that 'monsoon' flooding you hear so much about.  Traveling in this zone on backroads should use caution with the flood hazard.

---
How to get these alerts via email with a premium subscription? (100 percent delivery time)
Click Here To Join for a low monthly rate that could save your life/property one day as it has others

Join The Main Arizona Weather Force Facebook Page (50 percent delivery time)
Click Here To Join The Page Today!

10 mile rule:  These alerts issued on this site
means that within your zone and 10 miles from you will see the event
forecast for.  You may or may not see the event but it means you are in
the zone or 10 miles from where someone will.
Forecaster: KM