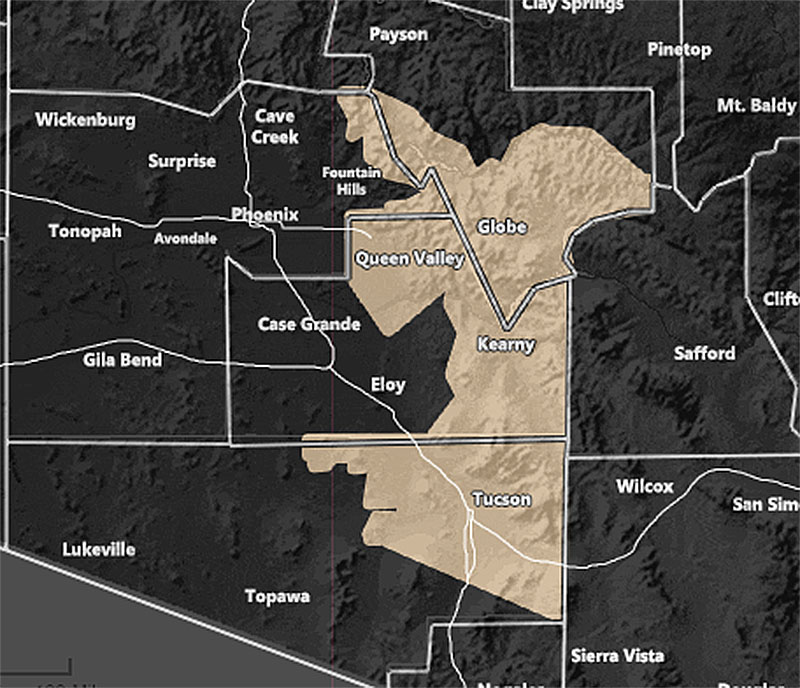 Issued Zones:  North/East Pinal County … Northeast Pima County … Southern half of Gila County ..
Site:  Arizona Weather Force has issued a Wind Advisory effective 9pm tonight through 5am Monday morning …
Date:  6/27/21 at 12:15pm PT
Forecast: A developing easterly wave for Monday over New Mexico will bring a semi-strong east wind through East/Southeastern Arizona tonight.  The wind is expected to start in the advisory area after 9-10pm and go through most of the night, ending at sunrise. 

The winds will return again on Monday later evening/night again, and this time will probably go west into the Phoenix Valley with outflow.  Wind models will be updated.  The wind model below is extremely high resolution so you may or may not be in a 3 or higher, but still within a zone or close to someone who is.

The Martin Wind Gust Intensity Model below has values as followed; The map below is clickable.

8. Extensive widespread damage.
7. Trees are broken or uprooted, building damage is considerable. – High Profile Vehicle Roll-Over CERTAIN.
6. SOME Trees are broken or uprooted, building damage is possible. – High Profile Vehicle Roll-Over Likely, Do NOT recommend Traveling in this zone
5. Slight damage occurs to buildings, shingles are blown off of roofs. HIGH WIND WARNING CRITERIA – High Profile Vehicle Roll-Over Possible if weight is not corrected.
4. Twigs and small branches are broken from trees, walking is difficult.
3. Large trees sway, becoming difficult to walk. – WIND ADVISORY CRITERIA
---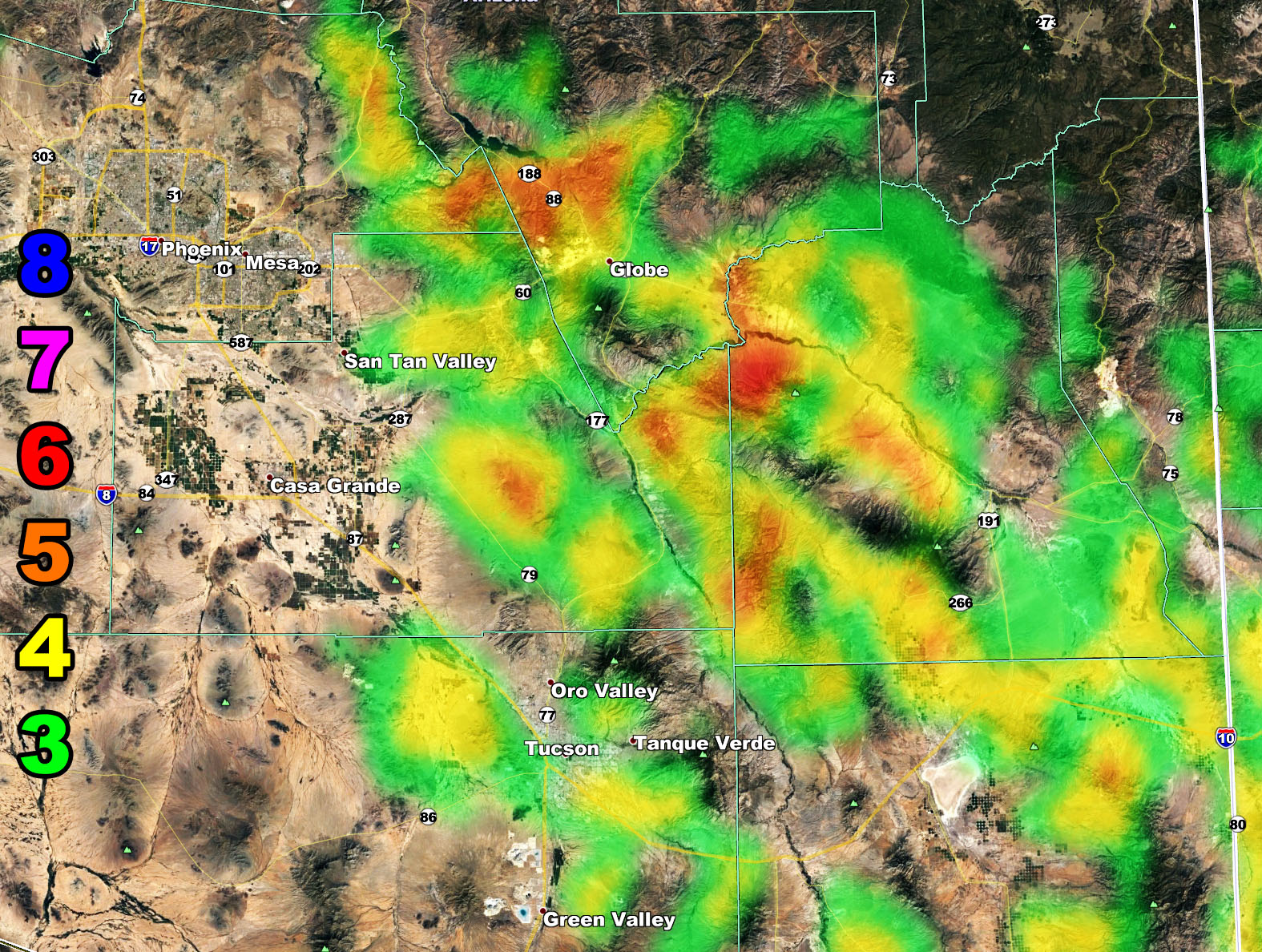 ---
How to get these alerts with a premium subscription via e-mail by micro-climate zone? (100 percent delivery time)
Click Here To Join Through September 1st which takes you through monsoon season as well.
Join The Main Arizona Weather Force Facebook Group (50 percent delivery time) – You can join the main AZWF page as well through that group.
Click Here To Join The Page Today!

10 mile rule:  These alerts issued on this site
means that within your zone and 10 miles from you will see the event
forecast for.  You may or may not see the event but it means you are in
the zone or 10 miles from where someone will.
Forecaster: KM