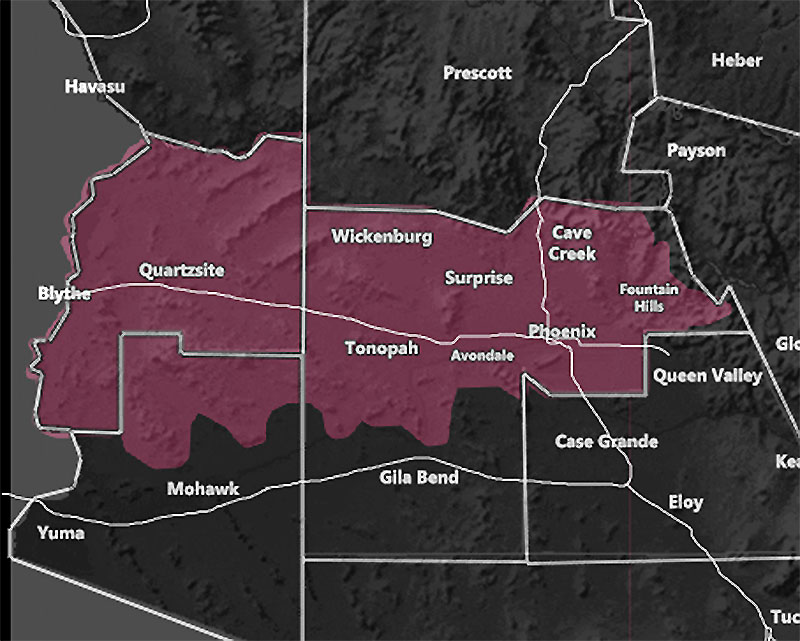 Issued Zones:  Phoenix Valley … Quartzsite …
Site:  Arizona Weather Force has issued a Weather Advisory effective this evening through Tuesday morning ….
Date:  8/9/21 at 3:05pm PT
Forecast: An upper level lifting component will come out of Gila County, surging westward along I-10 from Phoenix to the CO River Valley areas.  This will be the focal spot for developing showers and thunderstorms.  Storms will be capable of strong winds, large hail, and heavy rainfall.  Storms may continue the entire night along I-10 –

---
---
How to get these alerts with a premium subscription via e-mail by micro-climate zone? (100 percent delivery time)
Click Here To Join Through September 1st which takes you through monsoon season as well.
Join The Main Arizona Weather Force Facebook Group (50 percent delivery time) – You can join the main AZWF page as well through that group.
Click Here To Join The Page Today!

10 mile rule:  These alerts issued on this site
means that within your zone and 10 miles from you will see the event
forecast for.  You may or may not see the event but it means you are in
the zone or 10 miles from where someone will.
Forecaster: KM