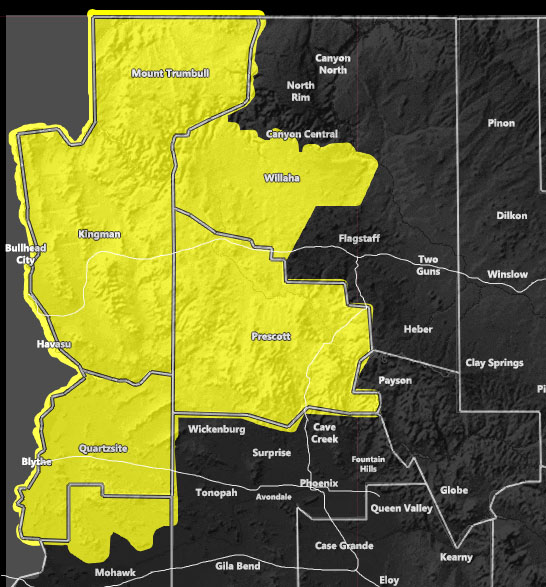 Issued Zones:  Northwest half of Arizona, including the Northern and Central Colorado River Valley …
Site:  Arizona Weather Force has issued a, Enhanced Severe Thunderstorm Watch effective now through midnight tonight.
THIS IS AN ENHANCED SEVERE THUNDERSTORM WATCH, MEANING A VERY DANGEROUS SITUATION …
Date:  8/10/21 at 10:50am PT
Forecast: A northeast to southeast flow starting just west of Flagstaff will develop severe thunderstorms this afternoon and evening.  The southeast extent will be the Prescott area and the northwest extent Mohave County. 
This cluster of thunderstorms will develop into a Mesoscale Convective System that will take direct aim at Kingman, Parker, and Lake Havasu.  If you own a boat there or are there now, take precautions so damage is done to them as this will be one of those events that will do damage to property when it goes through.  In addition to the damaging winds, large hail and flooding will be likely …

---
---
10 mile rule:  These alerts issued on this site
means that within your zone and 10 miles from you will see the event
forecast for.  You may or may not see the event but it means you are in
the zone or 10 miles from where someone will.
Forecaster: KM