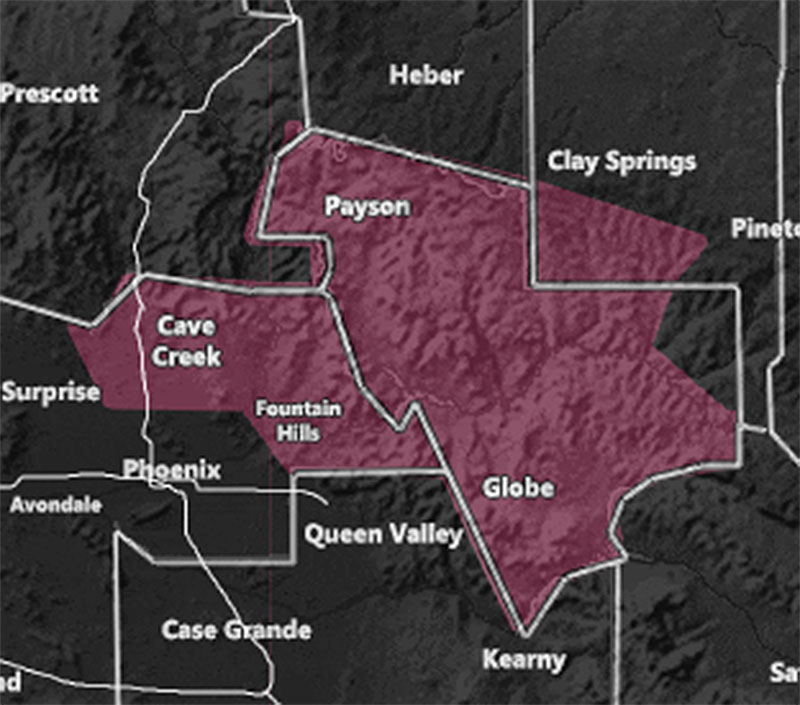 Issued Zones: Gila County … Northeast half of Maricopa County …
Site: Arizona Weather Force has issued a Weather Advisory effective now through 8pm …
Date: 8/14/21 at 2::20pm PT
Forecast: Storms entering Eastern Gila County continue to move westward. Associate outflow boundaries with the disturbance will bring widespread storm development to the rest of the county, including the Payson forecast area. Storms will move to the west toward the Northeast half of Maricopa County, including Sunflower, Rio Verde, and Cave Creek's forecast area. The storms however, do have the risk of falling apart in those areas as they move off the mountain a bit.
Storms in the advisory zone are capable of hail, non-damaging, and gusty winds …

A weather advisory is issued when a small area is going to see thunderstorm activity and/or the uncertainty exists on coverage …

---
10 mile rule: These alerts issued on this site
means that within your zone and 10 miles from you will see the event
forecast for. You may or may not see the event but it means you are in
the zone or 10 miles from where someone will.
Forecaster: KM