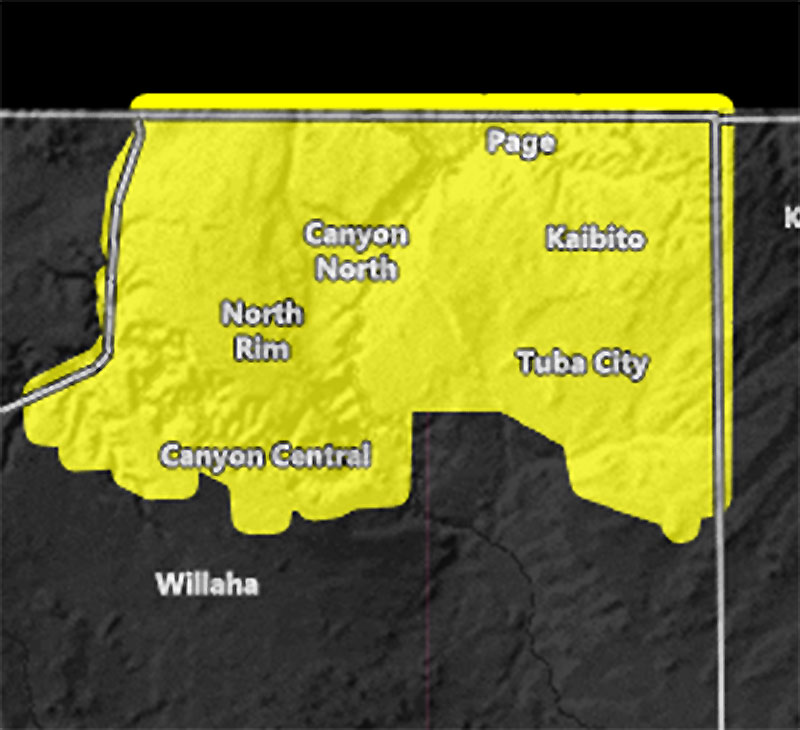 Issued Zones:  Northern half of Coconino County, including the Grand Canyon …
Site:  Arizona Weather Force has issued a Severe Thunderstorm Watch effective just before noon till 8-9pm this evening …
Date:  9/11/21 at 8:25am PT
Forecast: The trailing edge of a frontal zone that will bring severe weather to most of Utah today will drag southward into Coconino County.  While Northern Yavapai and Flagstaff will see thunderstorms, the most severe storms will be the focus for this watch … which is the Northern half of Coconino County. 

Yesterday, Las Vegas was directly hit with a severe microburst, which hit the strip area.  This was predicted by the Southern California Weather Force Severe Thunderstorm Watch, which went out at 1:00am that morning, a reasoning being early due to travelers on a Friday.  This same zone has moved eastward into Coconino County and will be the focus. 

Hail is not going to be a major issue, the trigger for this watch is for damaging microbursts which can exceed 60+ mph … Direct impacts are likely for the city of Page, AZ, near the UT/AZ border as well as somewhere near Cameron and Tuba CIty, in Eastern Coconino County …

The storms will diminish in the evening due to loss of the solar heating, which makes them only a diurnal event …

---
---
10 mile rule:  These alerts issued on this site
means that within your zone and 10 miles from you will see the event
forecast for.  You may or may not see the event but it means you are in
the zone or 10 miles from where someone will.
Forecaster: KM