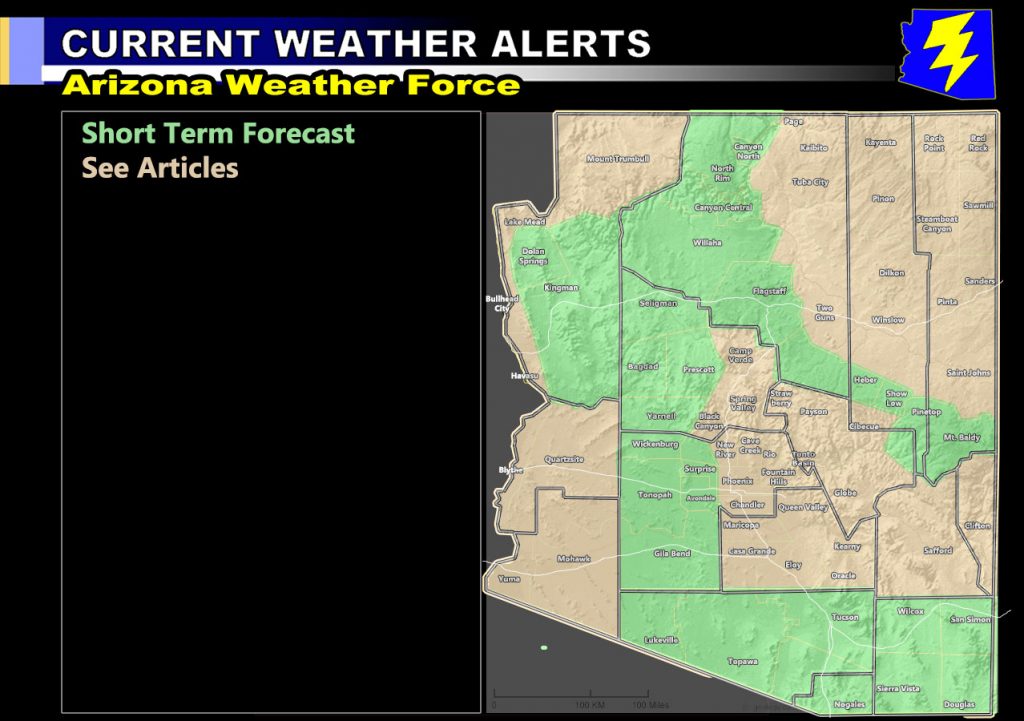 Issued Zones:  Southern, West-Central, Northwest/North Arizona … The Mogollon Rim
Site:  Arizona Weather Force has issued a Short Term Forecast effective Friday for Showers or Thunderstorms …
Date:  9/16/21 at 8:05am PT
Forecast: An upper ridge will be centered over Gila and Graham County starting early Friday morning, which will bring a brief return to mid-level moisture to the state in the short term forecast area. 

While Gila/Graham are not expected to get a thing due to the ridge being directly overhead, the western periphery will see hit and miss showers OR thunderstorms on Friday. 

The impulse being watched would track through the Western half of Pima and Maricopa County, up through Yavapai County, and into Coconino County. 

Additional thunderstorms will fire along the Mogollon Rim on Friday later morning through the evening.  Storm motion there will be northward, so Payson is not expected to see anything from this either. 

Again ,this is hit or miss and the forecasted zones look correct for a forecast this far out – (24+ hours) –
---
---
10 mile rule:  These alerts issued on this site
means that within your zone and 10 miles from you will see the event
forecast for.  You may or may not see the event but it means you are in
the zone or 10 miles from where someone will.
Forecaster: KM