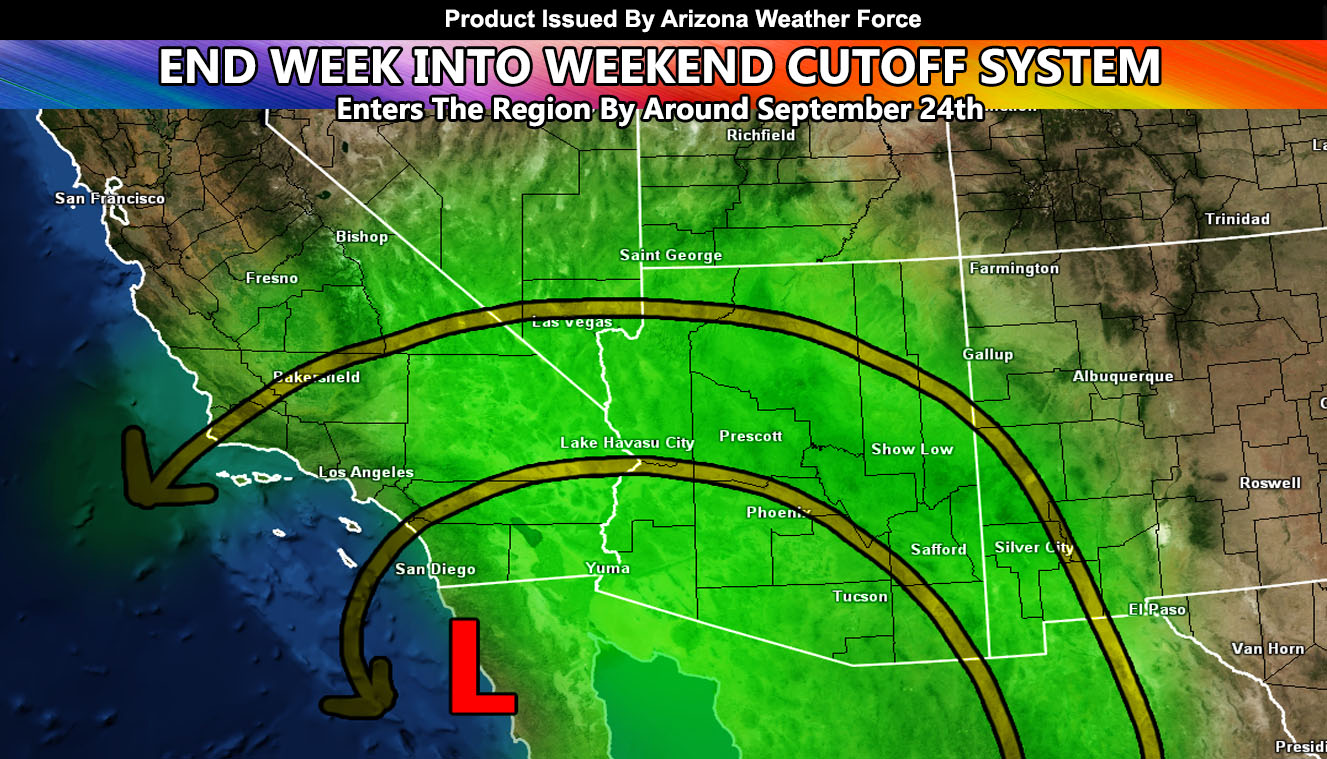 Arizona Weather Force has issued a Special Weather Statement for the entire state starting the end of this week and going into the weekend.  Latest estimations is that a cutoff low will drop through Southern California on Thursday and into just south of San Diego by Friday.  As it does so, southerly flow will ensure out of Mexico and this will bring the 'monsoon' moisture back into the state.
As stated in my Fall forecast, this pattern this year is that of 2019, which saw severe thunderstorms and even tornadoes across the state.  These are becoming more frequent due to the blocking ridge west of Oregon, sending these dynamic systems southward into the region.  This event, from end week well into the weekend will be monitored for severe thunderstorms being this is a dynamics system, much like Fall 2019's pattern.
So, you have your heads up and statement.  As it gets closer, micro-climate alerts will get zoned in.