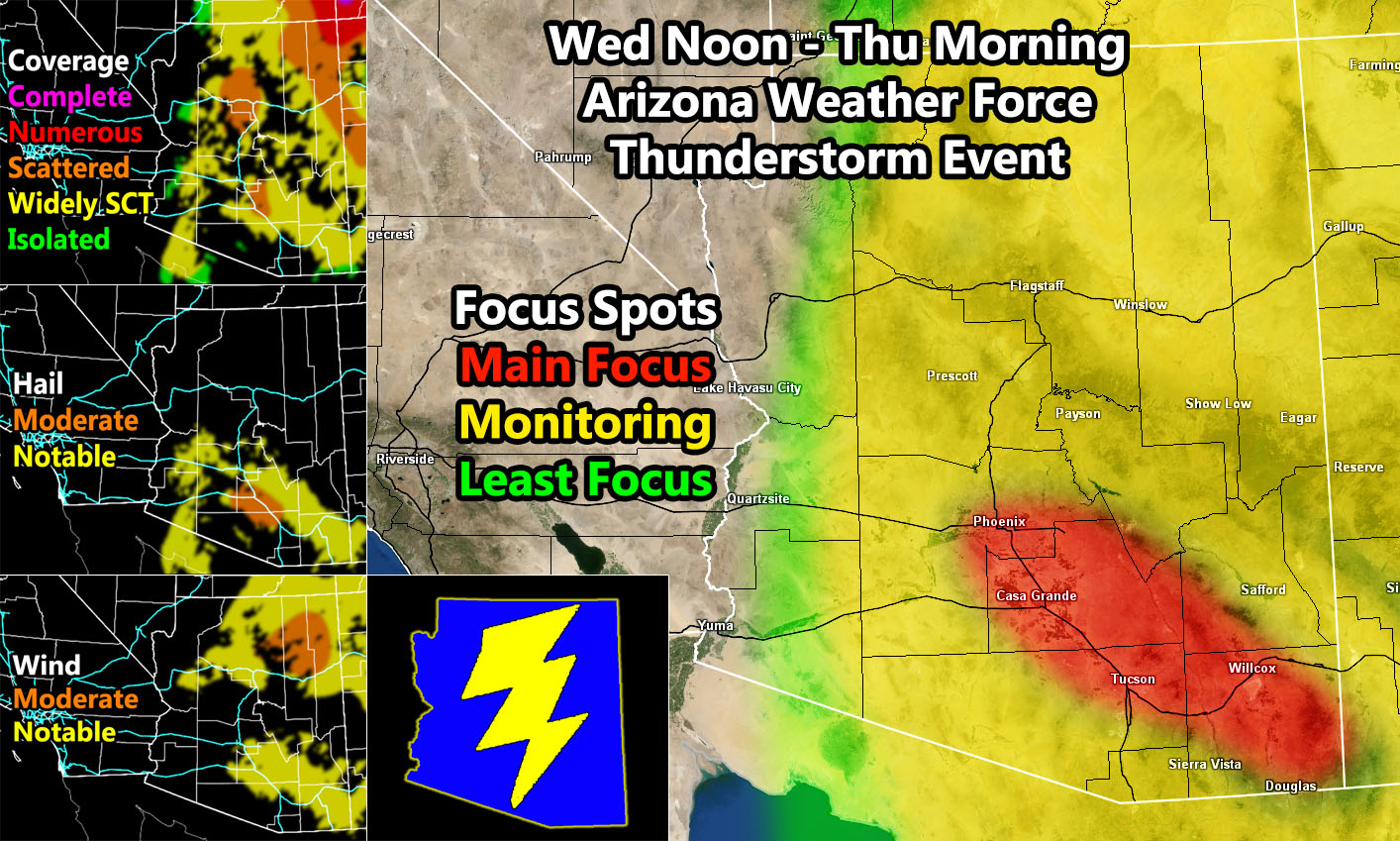 (Arizona Weather Force) – Arizona Weather Force has issued a Special Weather Statement effective Wednesday afternoon, evening, overnight, and into Thursday.  A low pressure system approaching California today will move across the Colorado River Valley on Wednesday morning, finally setting up shop in South-Central Arizona.  While I do not expect a whole lot of activity in Northern Arizona in terms of a major severe thunderstorms risk, the upper divergence out ahead of the upper system is highly favoring the Phoenix to Tucson corridor, surrounding interstate 10.  If I had to put a focus spot on that, it will be where a moderate hail risk coupled with a notable wind hazard along with a scattered storm value on my models (shown in the image on this post) is.
Given the system will have a bit of time to suck mid-level moisture back over the state, pay attention to the upper left image that says 'coverage'. You can see the most of the coverage in Northern Arizona is there, but the severe hail/wind risk is not.  This is important in understanding my models and work here.  Compare all three and you will get an idea where the focus spots are.  You can clearly see a hail/wind risk along with a scattered value along I-10 between Phoenix and Tucson.  A good amount of the populated zones will see activity as a result between Wednesday afternoon, overnight, and into Thursday morning.  These same areas will be under a northerly flow on Thursday for continued chances … but… I will take this one day at a time …
This will NOT affect the areas along or near the Colorado River Valley.