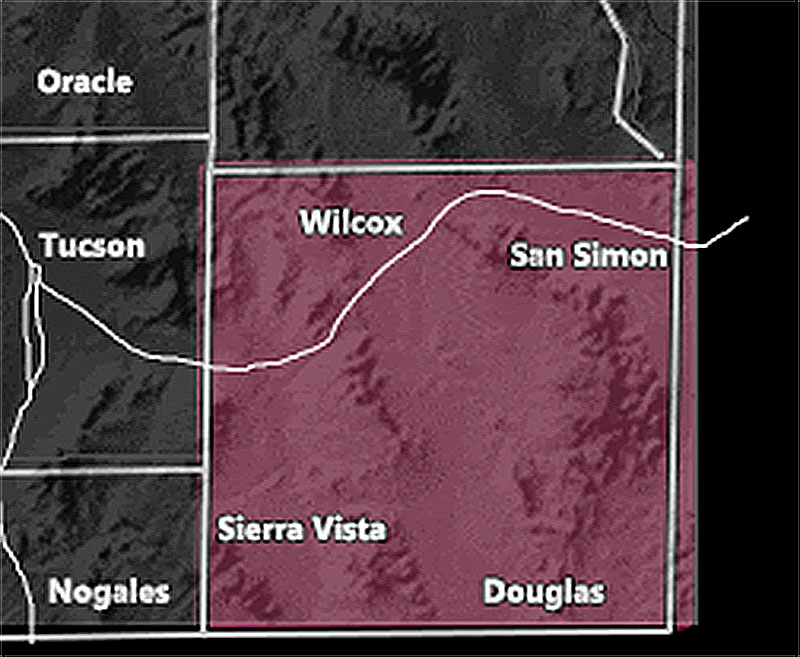 Issued Zones:  Cochise County …
Site:  Arizona Weather Force has issued a Weather Advisory effective later this afternoon/evening until midnight … 
Date:  7/8/22 at 5:00am PT
Forecast: Monsoon moisture will push back into Arizona from the retreat over the last couple of days.  The east to west flow out of New Mexico will pop off hit and miss thunderstorms across the county later today, lasting until around midnight.  The best areas will be south, southeast, and eastern county.
Storms in the advisory period will not have large hail, but some will have gusty winds from downbursts (microburst activity).
---
Want these delivered to your e-mail and also the many other alerts for your area that area custom forecast for that you won't see elsewhere?  Sign-up for your free community paid for memberships for this season by going to this link – follow the terms of service directions as well –  – https://arizonaweatherforce.com/?/register/BKNmp3
Join the Facebook Page for Further Updates If You Have Not Yet!
ARIZONA WEATHER FORCE MAIN:
Join The Main Arizona Weather Force Facebook Group (50 percent delivery time) – You can join the main AZWF page as well through that group.
Click Here To Join The Page Today
10 mile rule:  These alerts issued on this site
means that within your zone and 10 miles from you will see the event
forecast for.  You may or may not see the event but it means you are in
the zone or 10 miles from where someone will.
Master Meteorologist:  Raiden Storm