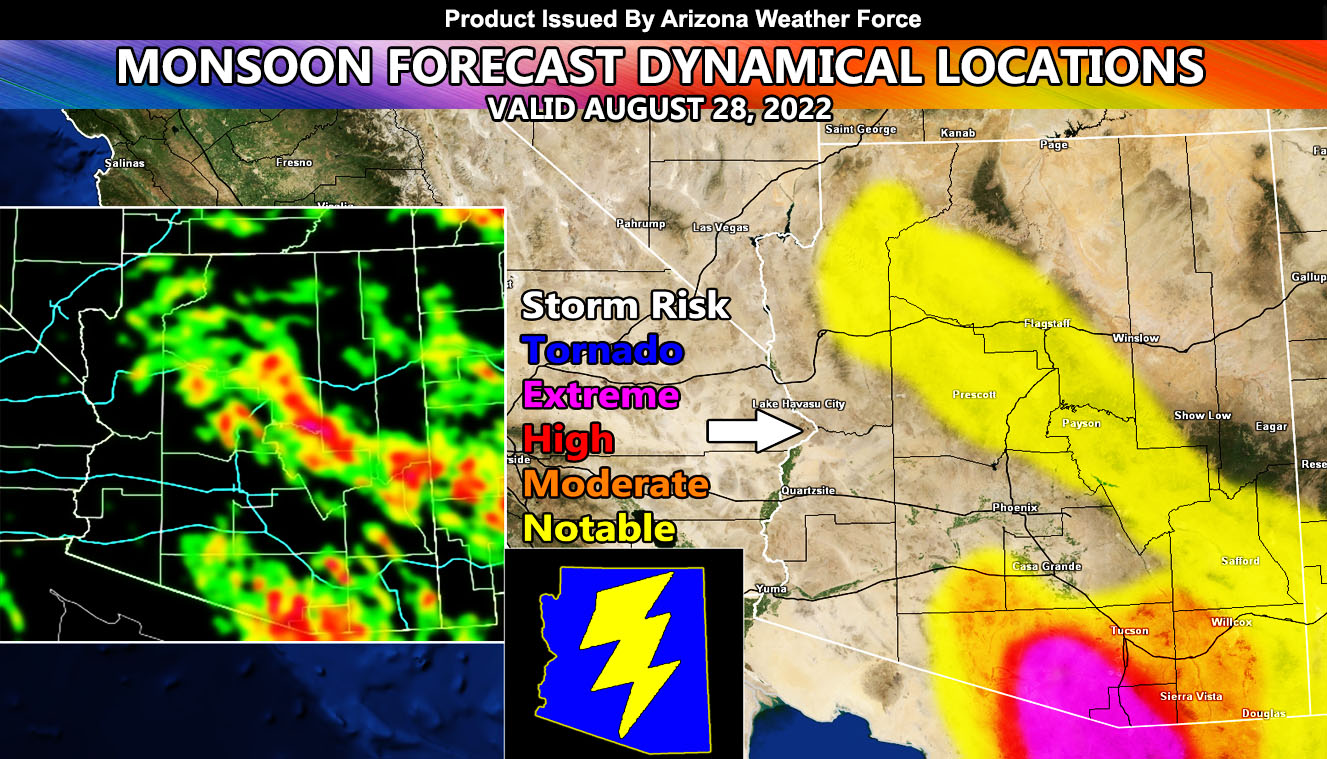 Arizona Weather Force has issued two alerts in the last day of activity across Arizona until around September 4th.  Before I continue, please excuse the risk drawing as today it will circle from Southern Arizona, then around Phoenix, and then along the Mogollon Rim.  Please excuse the crudity of this model. I didn't have time to build it to scale but I did have time to paint it.  A Severe Thunderstorm Watch surrounding Nogales and a Thunderstorm Watch along the Mogollon Rim so read on for details and see the AZWF models and alert map.
Join the Facebook Page for Further Updates If You Have Not Yet!
ARIZONA WEATHER FORCE MAIN:
NOTE:  Community tier for the email alerts has been discontinued as of August 30th, 2022 due to insufficient help within the community for the next season, so if you want these delivered to your e-mail and/or to continue to have that option, and also the many other alerts for your area that is a custom forecast for that you won't see elsewhere, including the member section GPS models when events are in – Sign up here – https://arizonaweatherforce.com/arizona-weather-force-membership/
SEVERE THUNDERSTORM WATCH:  Storms are expected to rapidly for across the watch area, centering south of Tucson and along the Catalina Mountains.  As you can see, I did shade Tucson into the watch as well due to being close to the zones that will see them, but you can note the 'coverage of activity' model below it shows a blank spot along I-10, which is high resolution, so it'll be interesting to see if it misses most of the city.
THUNDERSTORM WATCH:  Coverage of activity model below shows the most concentrated activity will be the mountains west of Overgaard and east of Strawberry, but does center on Cibecue, Alpine, Flagstaff and spotty elsewhere.  It also outlines the mountains surrounding Safford and also near or within the Clifton forecast zone.  The Kingman forecast zone is large and has also been shaded, however the coverage model again does show less to nil activity within the city limits down through Yucca.  The mountains east of Kingman however will have storms today, isolated/widely scattered in coverage.
The populated zones of Maricopa County will mostly be left out, due to unfavorable wind profiles in the mid-levels, leakage into the extreme northeast section of the county could see a storm near Camp Creek.
LONG RANGE:  We dry out after this weekend across most if not all of the state and then return with the monsoon flow after the 4th, with increasing dynamics for storms through then and the second week of September.  Additional information and articles will be released shortly …
You need to compare the AZWF models below for coverage of activity first and then the rest can follow.
---
Coverage Of Activity – Image is clickable
Complete
Numerous
Scattered
Widely Scattered
Hit and Miss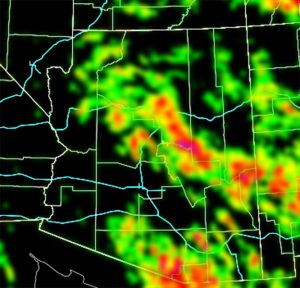 ---
Hail Risk – Image is clickable
Extreme
High
Moderate
Notable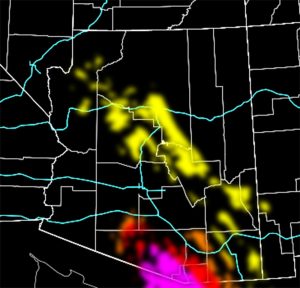 ---
Wind Damage Risk – Image is clickable
Extreme
High
Moderate
Notable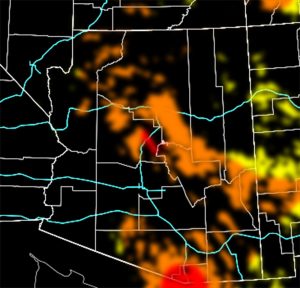 ---
Alert Type Proposed – Image is clickable
Tornado Watch
Enhanced Severe Thunderstorm Watch
Severe Thunderstorm Watch 
Severe Thunderstorm Advisory (This may be merged with the watch due to confusion, they both will yield severe storms)
Thunderstorm Watch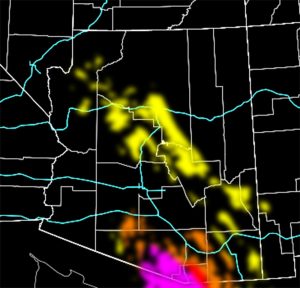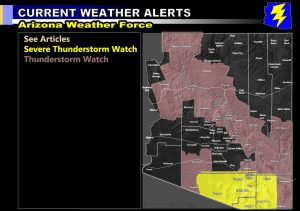 TWITTER:  Join the AZWF Twitter For Articles By Clicking Here