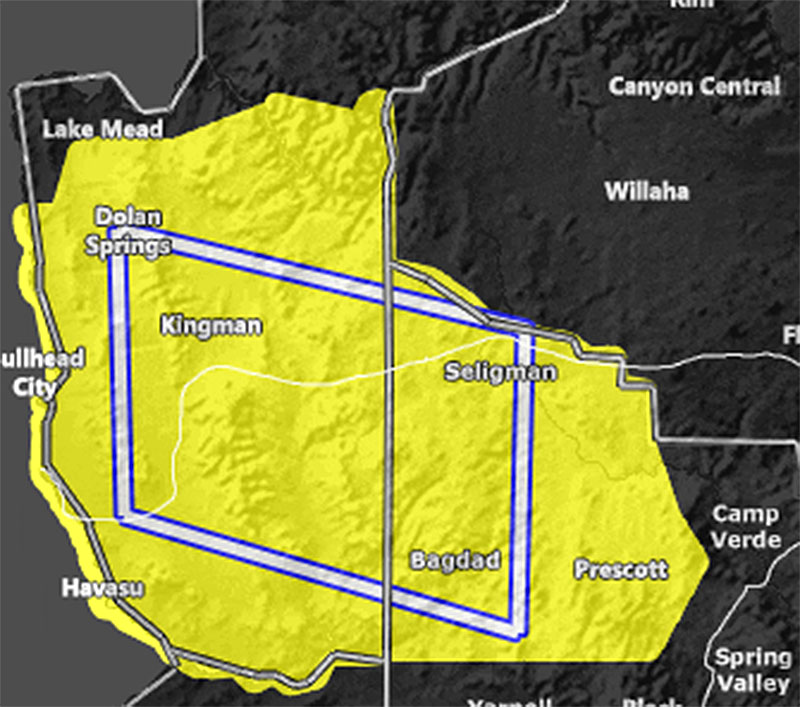 Issued Zones:  Western half of Yavapai County … Central/Southern Mohave County, including Kingman …
Site:  Arizona Weather Force has issued a Severe Thunderstorm Watch effective today …
Date:  9/4/22 at 9:40am PT
Forecast: An easterly wave moving through the area will generate severe thunderstorms across the watch area.  A fast and due east to west flow will certainly bring them to the Kingman forecast area and into the Colorado River Valley zones.  Large hail and extremely damaging winds will target the Kingman forecast area today, including the middle of the city.  This is a major focus spot for dangerous thunderstorms today.
FIRST:  The community tier is ending due to little help when needed so if you still would like to receive these e-mails still and view the models in the AZWF member section, you can until Monday September 5th, 2022.  If you want to join the supporter tier and continue receive these, the sign-up is here along with the rates, which are cheap for what has been, is, and will be offered –
Link – https://arizonaweatherforce.com/arizona-weather-force-membership/

---
Join the Facebook Page for Further Updates If You Have Not Yet!
ARIZONA WEATHER FORCE MAIN:
Join The Main Arizona Weather Force Facebook Group (50 percent delivery time) – You can join the main AZWF page as well through that group.
Click Here To Join The Page Today
10 mile rule:  These alerts issued on this site
means that within your zone and 10 miles from you will see the event
forecast for.  You may or may not see the event but it means you are in
the zone or 10 miles from where someone will.
Master Meteorologist:  Raiden Storm