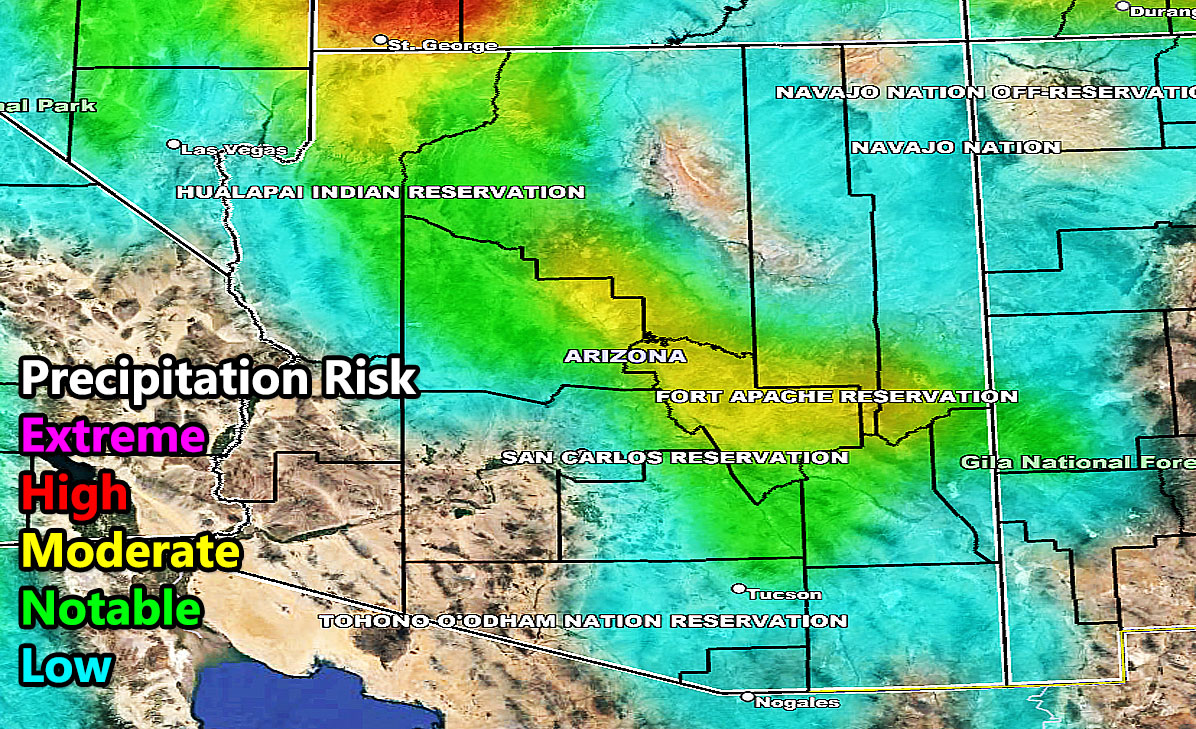 AZWF risk model does show the Mogollon Rim areas having a higher risk, and all of it will be snow. I'm getting 6-12″ for Flagstaff with the passage of this cold storm, snow through Payson as well, and even snow all the way to Prescott to squeeze an inch there. Hey, even Sedona will get in on the action as well the Grand Canyon.
Rainfall for the lower terrain through the metros of Phoenix/Tucson and in-between.
I will have the entire snow, rain, wind AZWF model suite on Friday morning. I will be posting it then and just hope it works out well because I will be in Northern California this weekend on business.
Stay tuned to Friday morning's update – but this update here will be fine to give you some of the pre-storm details –