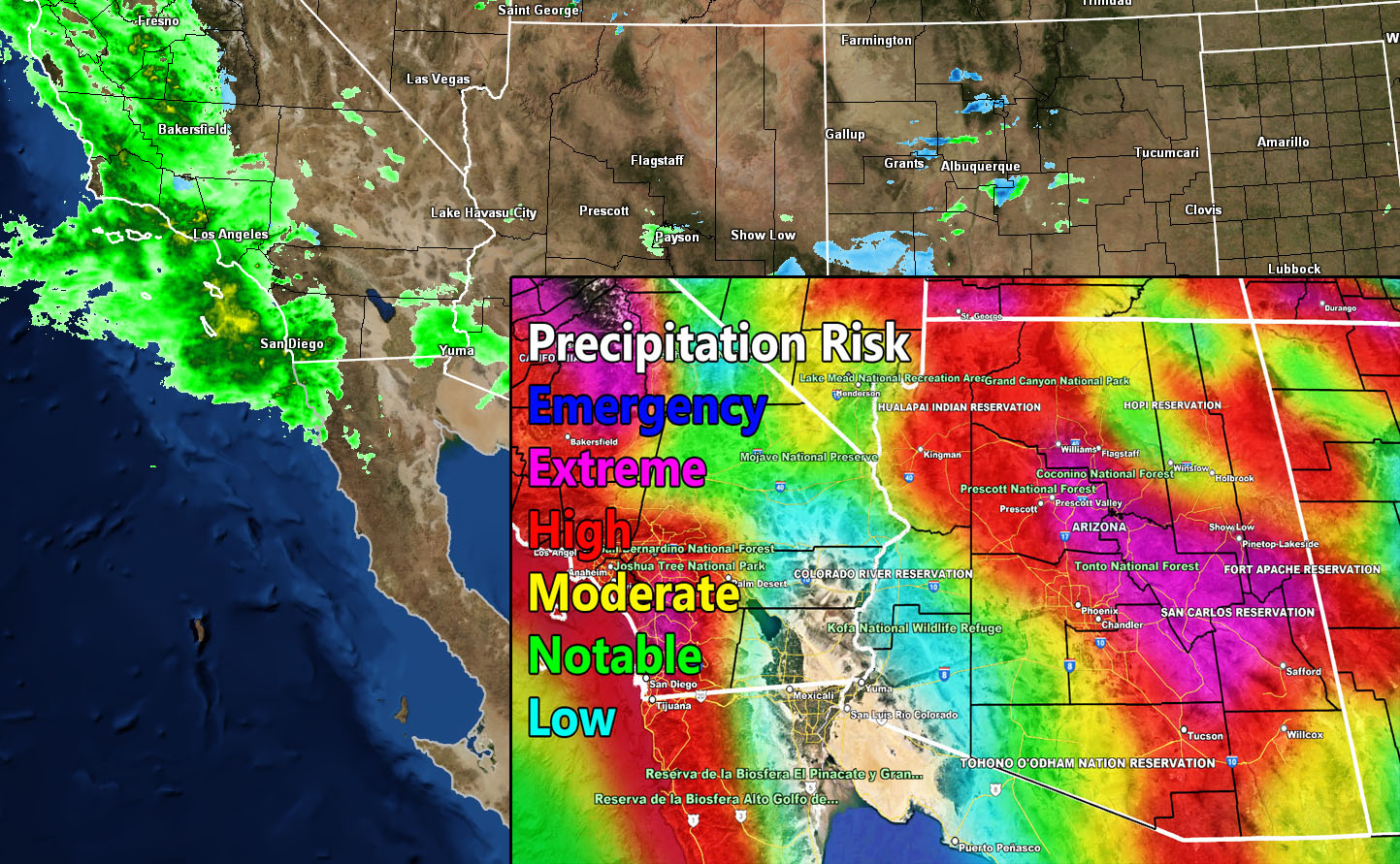 Arizona Storm Update – 1-15-2023 – 5:45p – Rain/Mountain Snow Returning Tonight into Tuesday night, possibly even Wednesday.
Discussion: The commanding post from 3 days ago continues to remain on track. Another system will come in overnight tonight, now approaching Southern California – and believe it or not … will last through Tuesday night for the metros/mountain areas as well. Flagstaff will stand to see over 12-18″ of snow by Tuesday night, over half that before Monday night.
There is not much to update on this system from the original. If you know what I do, unless there are changes then I do not update as there is no need. The alert system is down, so you are only seeing these updates on social media and/or other member means attm.
There will be areas of flooding through the period spoken above …
Cold air for both day/night will come after this system moves on out.
LONG RANGE: More storms, even colder, will happen after this moves on in …
COMMANDING ARTICLE FROM 3 DAYS AGO – https://www.facebook.com/ArizonaWeatherForce/posts/pfbid0FahTtYJQvq4fDdUFEjtBw4N2N1E3mb7mAYNyNGR7oNf4iJPZVkjDeb9iHGS9utcVl