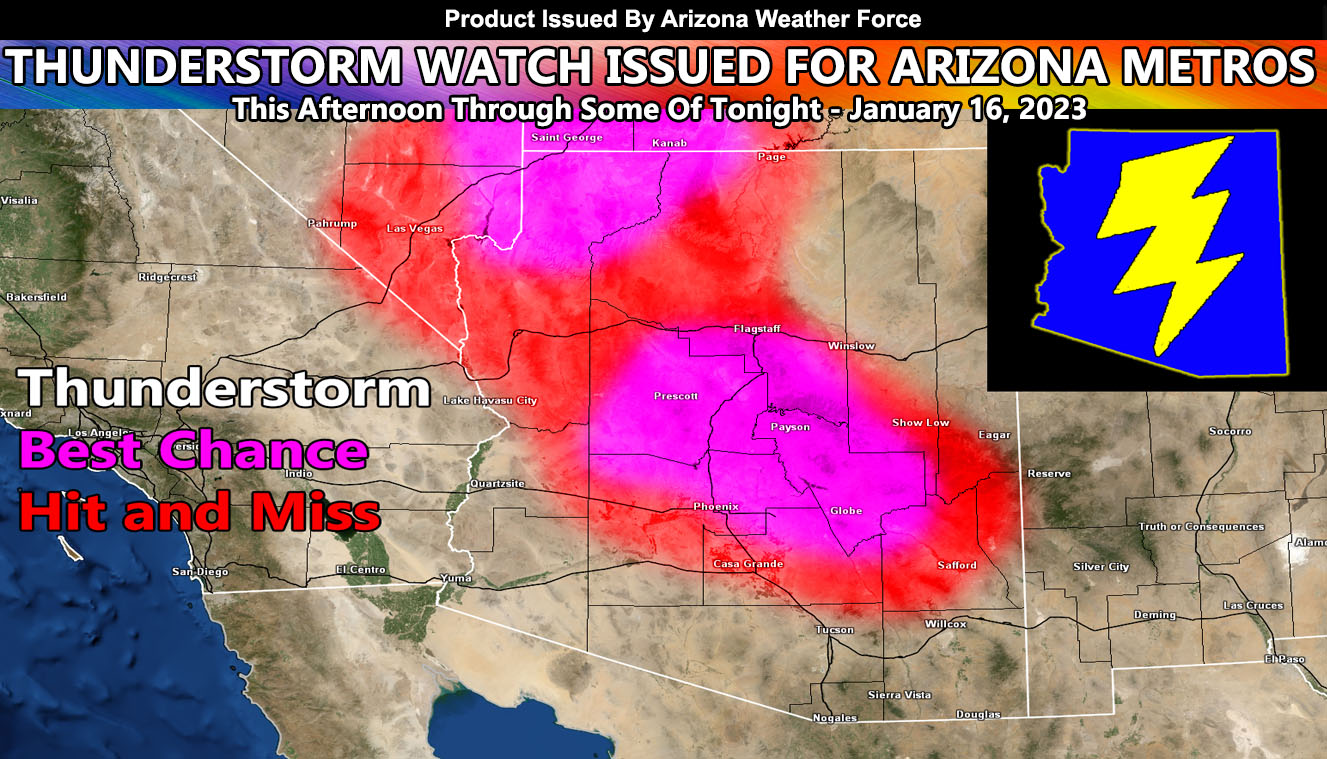 Arizona Weather Force has issued a Thunderstorm Watch effective this afternoon, evening, and into half of the night for Northwest/Northern/Central/West Central and East Central Arizona.
A powerful storm system moving into the region today will bring cold air aloft over the watch area this afternoon and through tonight.  The storm's upper divergence (lifting) will pop off thunderstorms across the area.
There is a southeast wind component with this so with the surface instability being strong, we could easily see funnel clouds… even at times a tornado risk with the strongest cells … just not enough for any type of higher risk convective watch.
Given that some of these will be in the higher terrain, above the snow-level you have thundersnow, which is a thunderstorm being active at the same time snow is falling.
If you are a spotter, this would be a good area to report such as many storm details go without reports in the region …
A Thunderstorm Watch means that conditions are favorable for thunderstorms to form with hail, gusty winds, and if the wording supports it … funnel clouds / tornado …