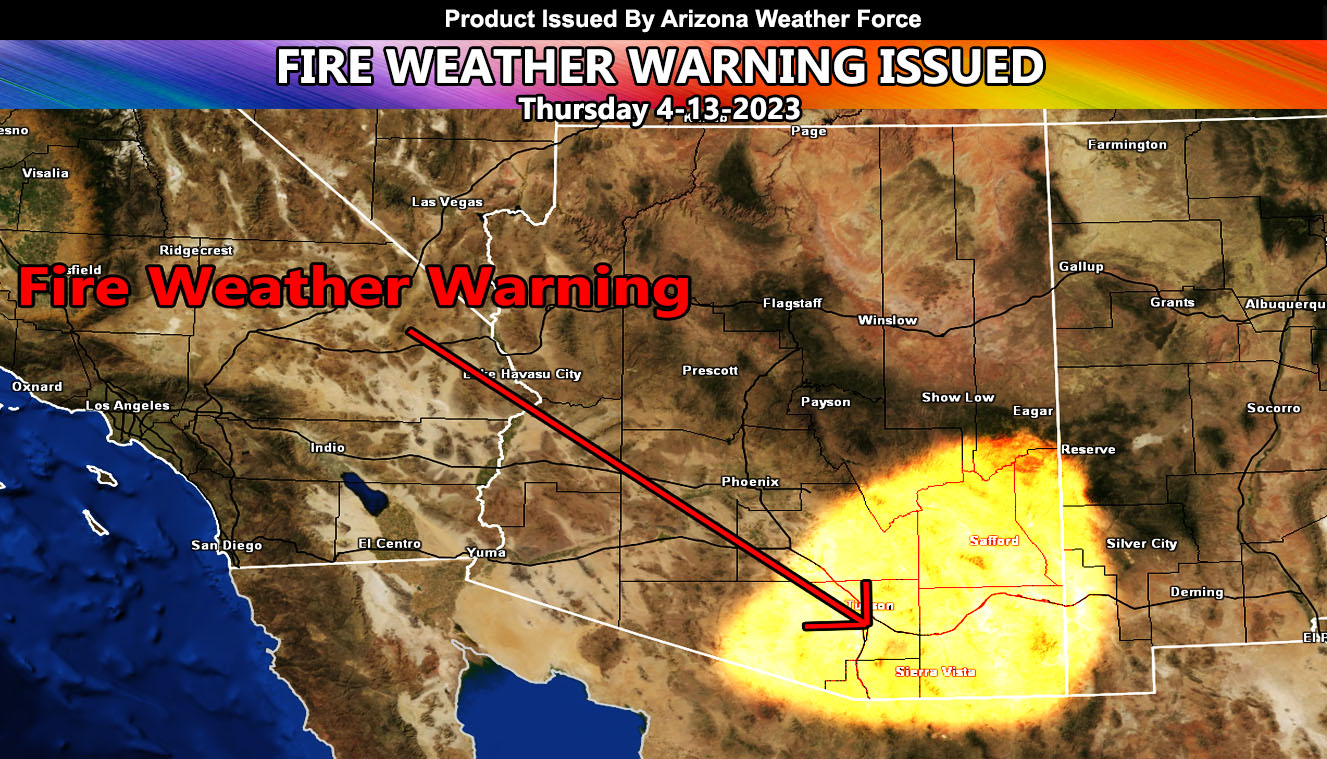 Arizona Weather Force has issued a Fire Weather Warning effective Thursday April 13, 2023.  The Fire Weather Warning will be for the Eastern half of Pima and Pinal County (including Tucson), all of Santa Cruz, Cochise, Greenlee and Graham County.  This also will including the Southern Gila County areas in the Globe Forecast zone.
A storm system moving by well to the north will bring a glancing blow to the Desert Southwest.  This warning area will have dry southerly winds in excess of 40 mph in gusts.  This will work with temperatures in the upper 70s and even 80s in some areas. This, with humidity conditions in the single digit marks will bring about fire weather conditions.  Any fire starts will rapidly spread during the warning period.
The warning will end Thursday after sunset.
---
Join the Facebook Page for Further Updates If You Have Not Yet!
ARIZONA WEATHER FORCE MAIN:
TWITTER: Join the AZWF Twitter For Articles By Clicking Here
Join The Main Arizona Weather Force Facebook Group (50 percent delivery time of micro-climate alerts not posted on the main AZWF page) – You can join the main AZWF page as well through that group.
Click Here To Join The Page Today