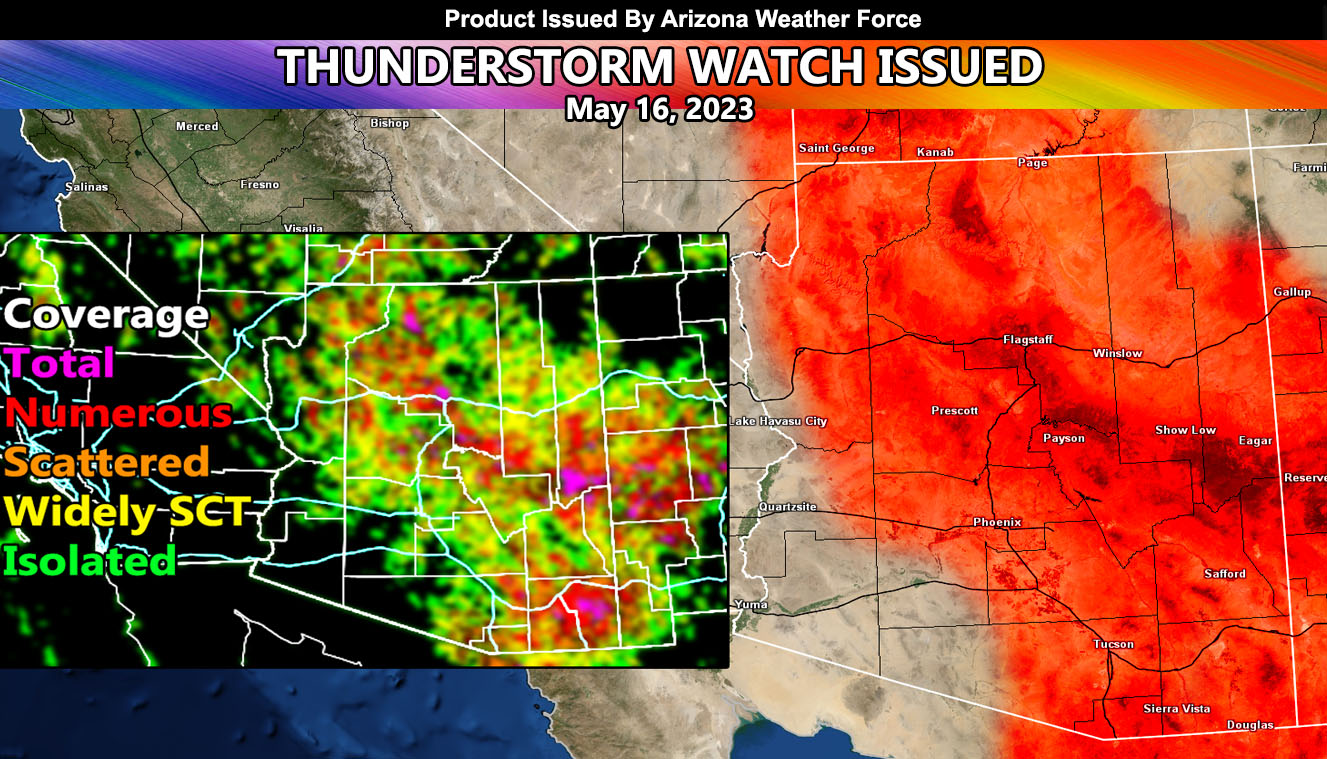 Arizona Weather Force has issued a Thunderstorm Watch for most of Arizona as a taste of the monsoon season elevates thunderstorm risks, which does include Phoenix, Flagstaff, Payson, Prescott, and the Tucson forecast areas so read on for details …
A ridge of high pressure in the area is keeping moisture flowing around it, similar to the Summer Monsoon pattern.  Given the position of it today, thunderstorm coverage will increase from yesterday, and that will be enough for the first metro thunderstorm watch to be issued from this weather office.
Thunderstorms today will start in the high terrain zones and the attending outflow boundaries will surge into the metros with time.  Given the higher instability in the lower areas surrounding Maricopa, Pinal, and Pima County, thunderstorms will have strong downbursts.  The Arizona Weather Force monsoon forecast model clearly shows these zones as having the strongest wind potential with the storms during the watch period, at times even going to severe thunderstorm limits.
More activity is expected across the state tomorrow, with metro affecting storms lasting at least till the end of this week.