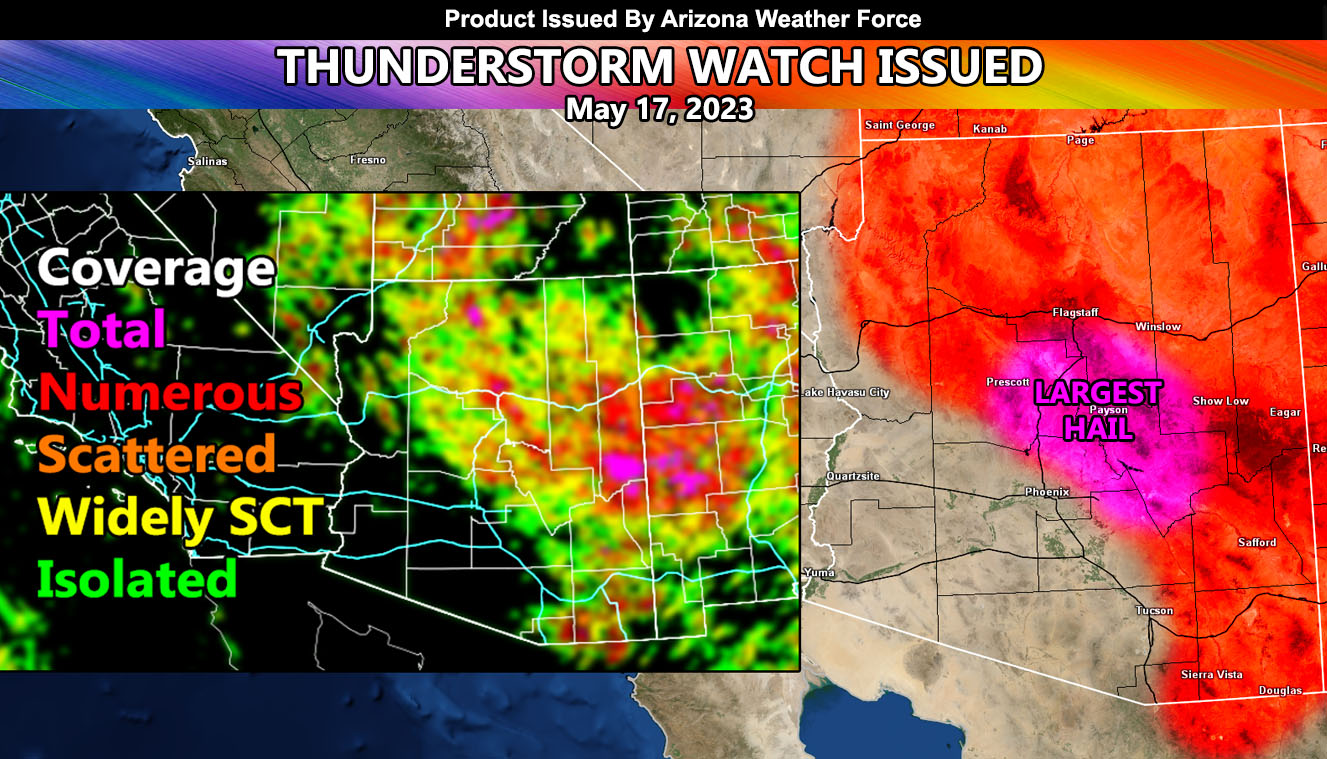 Arizona Weather Force has issued a Thunderstorm Watch for the Northern and Eastern half of Arizona, which includes at the center the Flagstaff, Payson, and Prescott forecast areas at the highest risk, but other areas will also be covered so read on for details …
A ridge of high pressure in the area is keeping moisture flowing around it, similar to the Summer Monsoon pattern.  Given the position of it today, several areas of mini-easterly waves (low pressure centers) will rotate through the area.  Thunderstorms today will move in different directions with no organized direction detected due to the interaction with those low-pressure centers, which area the size of counties.
Thunderstorms today will start in the high terrain zones like all monsoonal event days, and the attending outflow boundaries will surge into the metros with time.  Unlike yesterday, coverage will be isolated in the Maricopa County areas, with the exception being the Cave Creek forecast area.  This area is on or very near the red-shaded 'numerous' category for storms, as seen in the 'coverage' model within the article image you see here.
Other areas of interest will be the Sierra Vista zones, within Cochise County.  If you are visiting Tombstone today, expect thunderstorms in the area.
By far the strongest area for larger hail, which would be over severe thunderstorm criteria, would be from Prescott to Payson, within the magenta shade in the article image.
TOMORROW:  The focus will be with the high-pressure shift as the Phoenix Metro areas come back into the thunderstorm dynamics with outflow out of the north, which will be addressed the morning of.