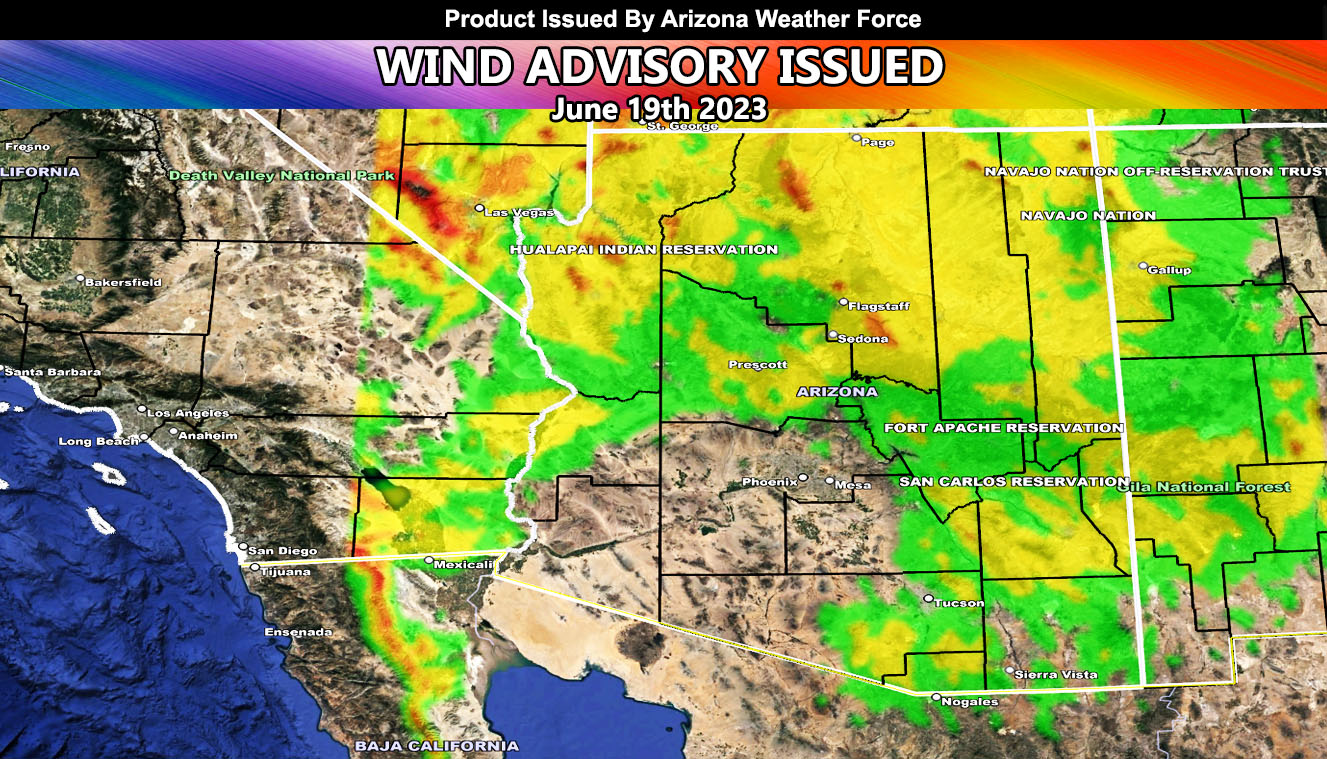 An upper-level trough moving into the area, odd for this time of year, is bringing an increase in winds across the advisory areas starting today.  These winds will further increase to between 30 and 50 mph in gusts on Monday, making Monday a windier day than today.  Wind advisory wording does not need to be long, thus you will need to use the AZWF Wind Models below to find out what your area value is under.
VALID TODAY THROUGH MONDAY
Raiden Storm Wind Gust Intensity Scale –
8. Extensive widespread damage.
7. Trees are broken or uprooted, building damage is considerable. – High Profile Vehicle Roll-Over CERTAIN.
6. SOME Trees are broken or uprooted, building damage is possible. – High Profile Vehicle Roll-Over Likely, Do NOT recommend Traveling in this zone.  This zone also is the starting zone where trees and powerlines will fall and damage cars and even kill people near or in them!
5. Slight damage occurs to buildings, shingles are blown off of roofs. HIGH WIND WARNING CRITERIA – High Profile Vehicle Roll-Over Possible if weight is not corrected.
4. Twigs and small branches are broken from trees, walking is difficult.
3. Large trees sway, becoming difficult to walk. POWER SHUTDOWN THRESHOLD DURING FIRE WEATHER / WIND ADVISORY CRITERIA
Get these alerts over the new Android and Iphone app and/or e-mail service by becoming a full member subscriber today and never miss an update from this office.  Remember, you cannot just make an account on the app and get notifications.  You must select your zones and then go through the payment process.
Click here to learn more.