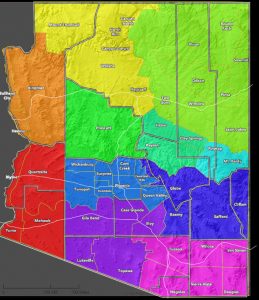 Did you know that Arizona Weather Force is active even when the main page is not?  Sometimes alerts go out over the micro-climate e-mail alert system for smaller areas and you miss them completely.  The Arizona Weather Force has different Facebook groups that you can ask for notifications from in order to get the latest posts and micro-climate alerts affecting those regions.   If that area is talked about in an article, alert, and such .. it'll be posted there and you can be notified.  Keep in mind that all articles/discussions/alerts are custom developed for those zones and that you either will be in an alert or not.  You're joining a smaller regional group for flood, wind, winter, monsoon, etc alerts that will be issued custom here at Arizona Weather Force
Comments are usually DISABLED as we do like to keep this as an information giving group and replies from others in the notification may annoy some.
All Arizona Weather Force Articles
This group is for ALL the weather forecast/event articles and does NOT have the micro-climate alerts.  Look below for those groups.  Join this one AND whatever ones below, this for articles, the ones below for micro-climate alerts you will need.
Phoenix Valley Arizona
Phoenix, Avondale, Surprise, Cave Creek, Fountain Hills, Queen Valley, Wickenburg, and Tonopah
Southeast Arizona
Tucson, Nogales, Wilcox, San Simon, Douglas, and Sierra Vista.
Southern Arizona
Gila Bend, Casa Grande, Eloy, Topawa, and Lukeville.
Southwest Arizona
Yuma, Quartzsite, and Mohawk.
Northwest Arizona
Havasu, Bullhead City, and Kingman.
Northern Arizona
Flagstaff, Willaha, The Grand Canyon, and Mount Trumbull
Northeast Arizona
Two Guns, Winslow, Saint Johns, Pinta, Dikon, Sawmill, Pinon, and Round Rock
Eastern Arizona
Globe, Kearny, Safford, and Clifton.
Western Mountain Rim
Prescott and surrounding
Central Mountain Rim
Payson, Heber, Strawberry, and Clay Springs
Eastern Mountain Rim
Pinetop and Mt. Baldy.