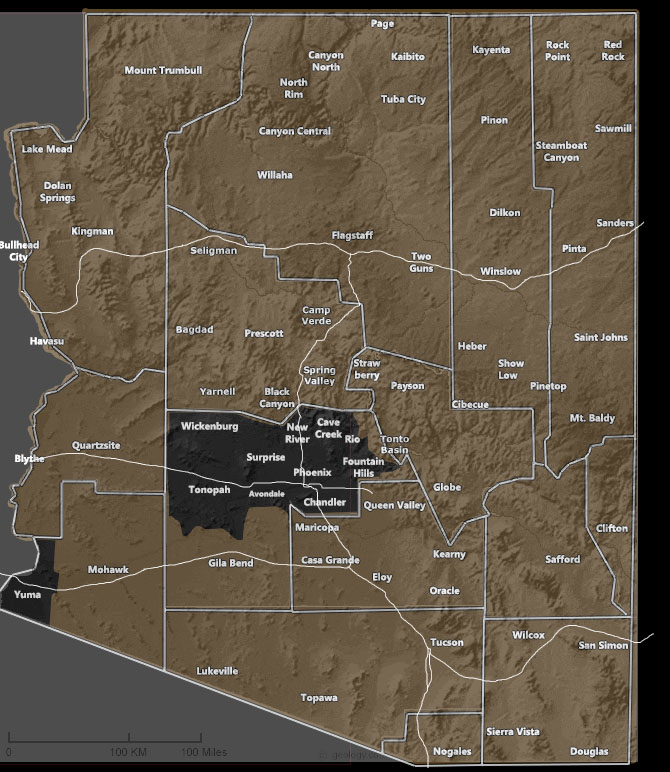 ---
Issued Zones:  All of Arizona, except most of the Phoenix metro zones and parts of Yuma.
Site:  Arizona Weather Force has issued a Wind Watch effective Thursday into some of the night as well …
Date:  12/5/21 at 1:05pm local
Forecast: A Pacific front will move through the region on Thursday into Thursday evening/night.  This frontal zone will generate precipitation for some of the watch area, with snow in the upper elevations as well.  However, this far out the first alert to go out would be where the most widespread areas are to be impacted for wind so please use the images below to zone in one what you should expect.  Anything red or magenta is also blowing dust and reducing visibility. Magenta is sure to cause damage in spots.

GPS MODELS ENABLED FOR MEMBERS:  CLICK HERE FOR THE MEMBER SECTION

---
How to get these alerts with a premium subscription via e-mail by micro-climate zone AND/OR Get the GPS models for this event on your device enabled? (100 percent delivery time)
Click Here To Join The Season Tier
Join The Main Arizona Weather Force Facebook Group (50 percent delivery time) – You can join the main AZWF page as well through that group.
Click Here To Join The Page Today

VALID THURSDAY DECEMBER 9, 2021

---
---
10 mile rule:  These alerts issued on this site
means that within your zone and 10 miles from you will see the event
forecast for.  You may or may not see the event but it means you are in
the zone or 10 miles from where someone will.
Forecaster: Raiden Storm
MODE