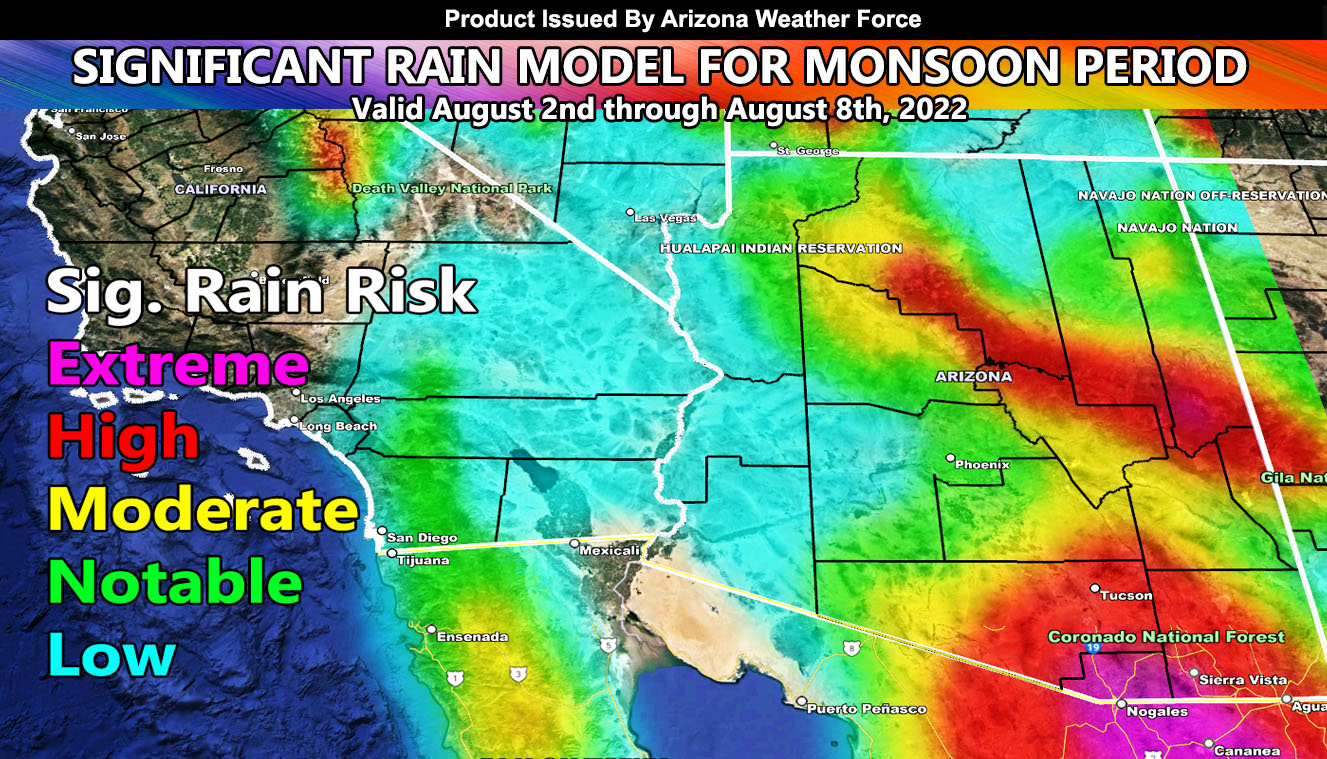 Arizona Weather Force has issued the official Long-Range Weather Advisory effective between August 2nd and August 8th for significant rainfall and severe thunderstorms across the state so read on for details and see the models …
Join the Facebook Page for Further Updates If You Have Not Yet!
ARIZONA WEATHER FORCE MAIN:
August is just getting started and while we are in a break today for the most part for widespread storm coverage, after August 3rd we ramp up once again with storms moving off the high terrain into the lower populated zones.
Deep-layer moisture will be available through this period.  In situations such as this, similar to last year, damaging winds, large hail, chance of tornadoes, and major flooding will all be happening.
If you live in an RV especially, I will be giving the forecast updates on which way to park.  You want to park where the straight-line winds will be coming from.  You do not want to park with the side of your vehicle being vulnerable to tip you over.  The front of your RV is the best defense to keep you stable.  Again, I will have which way to park them in each update as the event nears.  If storms come from the northeast, you park facing northeast and so on.
The Arizona Weather Force Significant Rainfall Model in the long range is posted below.  You also can see it in the community section GPS model tab.  Follow directions below for that.
Below are clickable maps of the AZWF Heat Risk Model.  There are four of them… NW half of AZ, NE half of AZ, SW half of AZ, and the SE half of AZ..