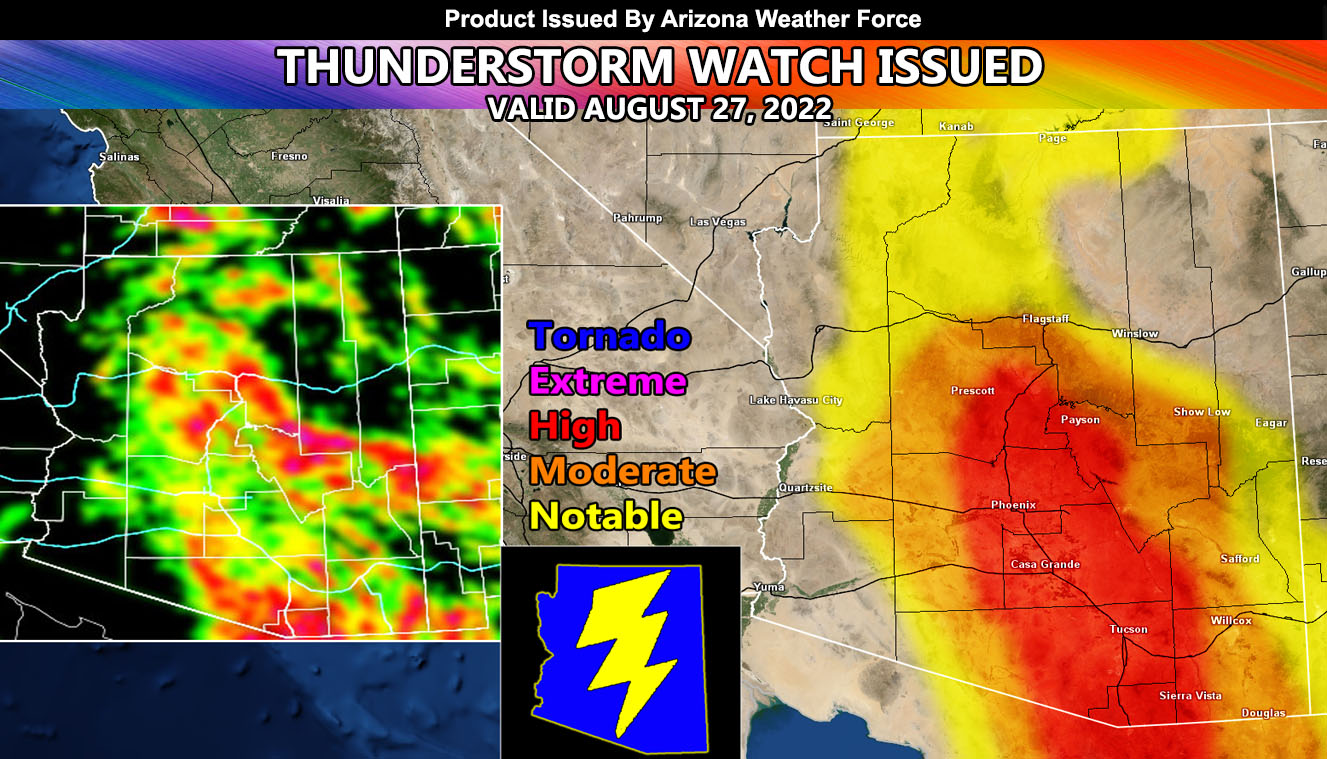 Arizona Weather Force has issued a Thunderstorm Watch effective now for Maricopa, Pinal, Pima, Yavapai, and Gila County effective now through this evening so read on for details and see the AZWF models for coverage, hail, wind, and alert type projected …
Join the Facebook Page for Further Updates If You Have Not Yet!
ARIZONA WEATHER FORCE MAIN:
NOTE:  Community tier for the email alerts has been discontinued as of August 30th, 2022 due to insufficient help within the community for the next season, so if you want these delivered to your e-mail and/or to continue to have that option, and also the many other alerts for your area that is a custom forecast for that you won't see elsewhere, including the member section GPS models when events are in – Sign up here – https://arizonaweatherforce.com/arizona-weather-force-membership/
This has to be a quick update due to this being my birthday weekend, but thunderstorms are erupting over the watch areas and will be expected to move through the populated low-level areas in hit and miss to widely scattered fashion through this evening.
LONG RANGE:  We dry out after this weekend across most if not all of the state and then return with the monsoon flow after rthe 4th, with increasing dynamics for storms through then and the second week of September.
You need to compare the AZWF models below for coverage of activity first and then the rest can follow.
---
Coverage Of Activity – Image is clickable
Complete
Numerous
Scattered
Widely Scattered
Hit and Miss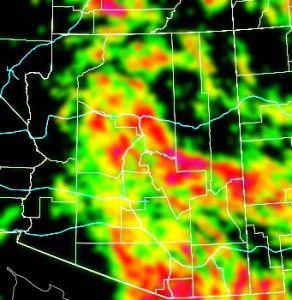 ---
Hail Risk – Image is clickable
Extreme
High
Moderate
Notable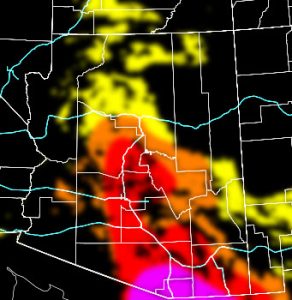 ---
Wind Damage Risk – Image is clickable
Extreme
High
Moderate
Notable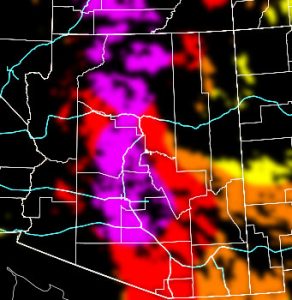 ---
Alert Type Proposed – Image is clickable
Tornado Watch
Enhanced Severe Thunderstorm Watch
Severe Thunderstorm Watch 
Severe Thunderstorm Advisory (This may be merged with the watch due to confusion, they both will yield severe storms)
Thunderstorm Watch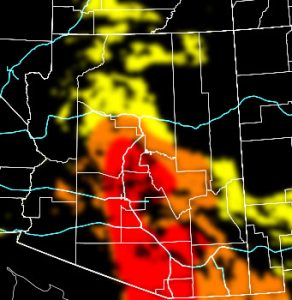 TWITTER:  Join the AZWF Twitter For Articles By Clicking Here