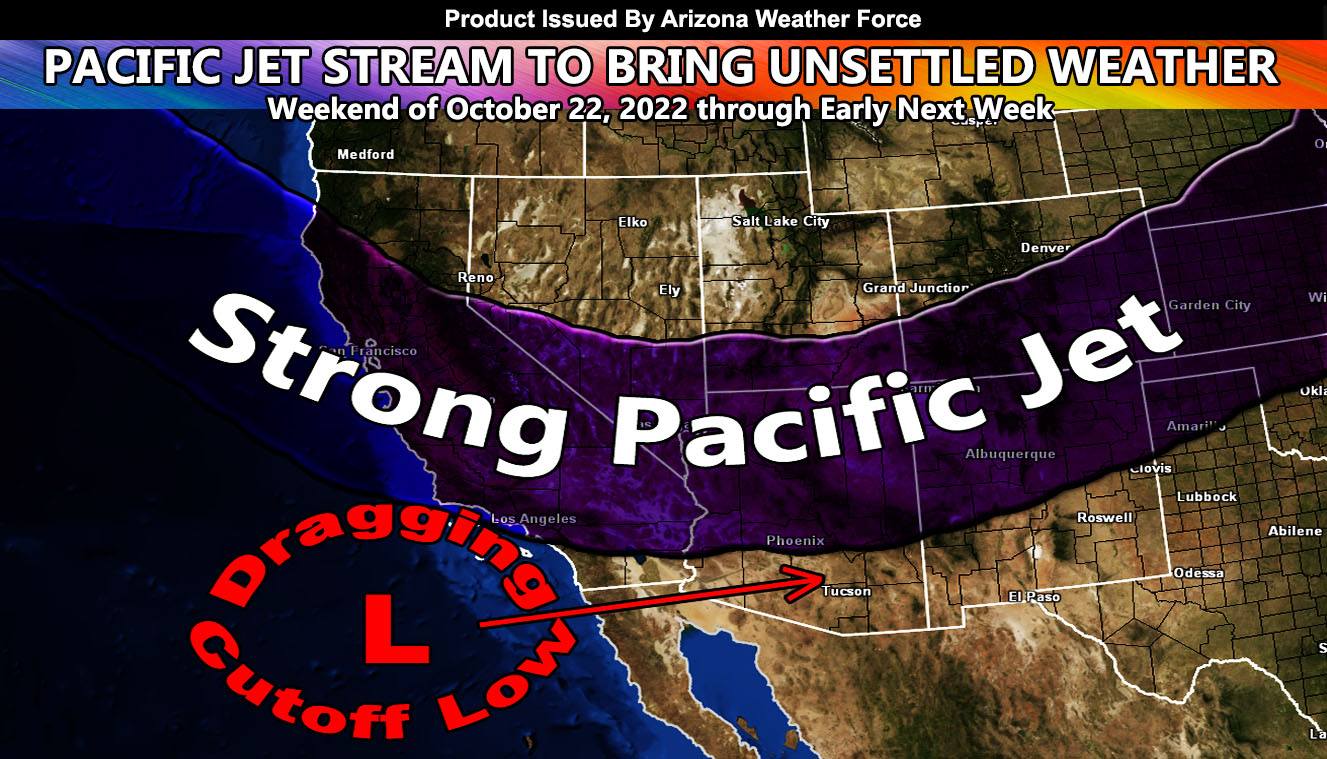 Arizona Weather Force has issued a Weather Advisory effective today into tonight for Central Arizona and through the Rim Communities for shower and thunderstorm activity so read on for details …
Join the Facebook Page for Further Updates If You Have Not Yet!
ARIZONA WEATHER FORCE MAIN:
As stated in the previous article (click here), today will have the strong winds across the northern half of the state.  These winds are set to start soon as the upper-level jet moves in.   Strong divergence out ahead of this system will bring lifting across the advisory zone this afternoon and lasting into the night.  Strong lift like this will pop-off showers and thunderstorms during this period.  Some of these cells will drop heavy rainfall.
On Sunday morning the cold air moves in and upper Grand Canyon locations will see some snowfall.  On Monday morning before sunrise the last of the precipitation moves through the Mt. Baldy Resort to Alpine forecast zones for a bit of light snow there.
The southeast half of the state will see precipitation later Sunday into Sunday night as the cutoff low merges with the northern jet branch.  Updates on that will be over the micro-climate e-mail alert system and not the main pages due to being in a small section of the state.
WANT THESE DELIVERED VIA THE APP? JOIN THE PATREON COMMUNITY TODAY FOR ALL THOSE PERKS INCLUDING BEING ON THE MICRO-CLIMATE ALERT SYSTEM BECAUSE NOT EVERY ALERT IS POSTED ON SOCIAL MEDIA FROM THIS WEATHER OFFICE – https://www.patreon.com/weatherforce
TWITTER: Join the AZWF Twitter For Articles By Clicking Here