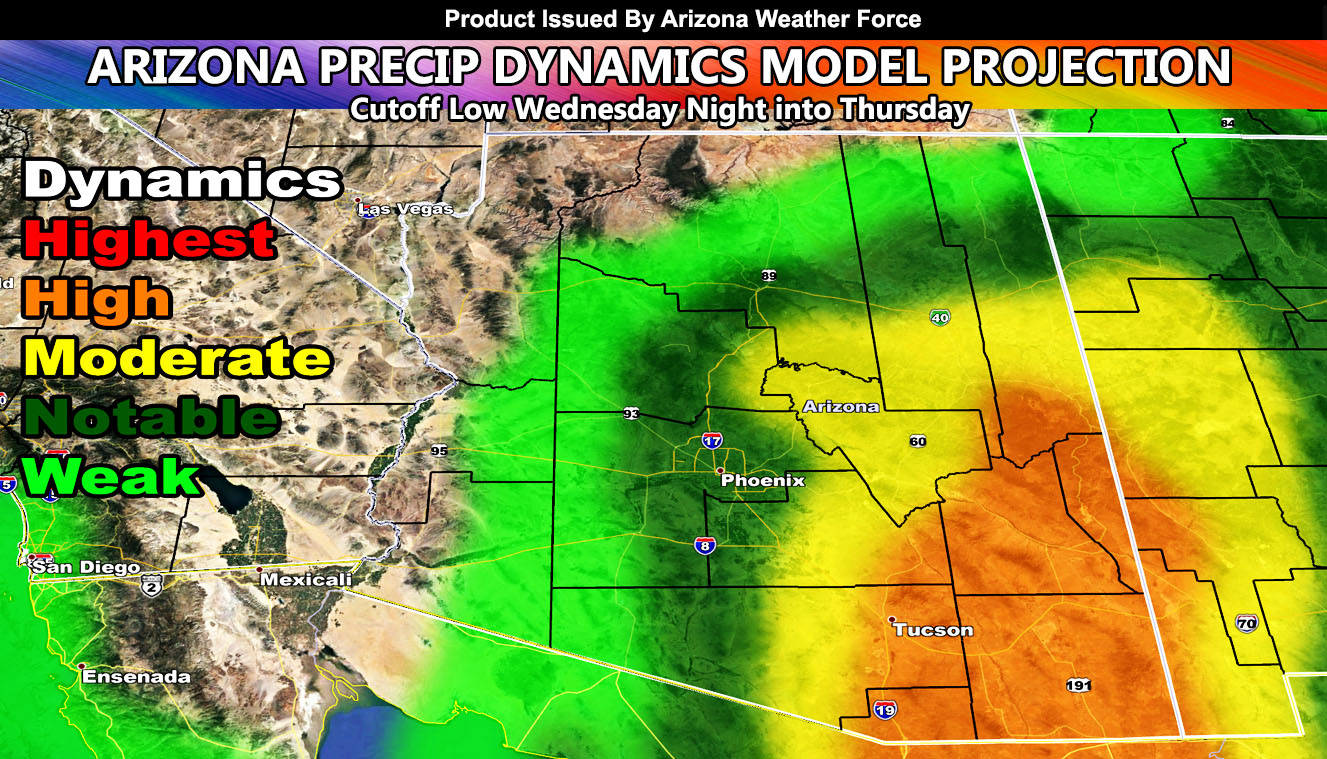 At the beginning of the month, an article was released here at Arizona Weather Force indicating a pattern change after the 9th of the month.  This was a longer range projection, still standing today.  The article, labeled December 2020 Arizona Weather Pattern Forecast Suggests Anti-La Nina Characteristics With Cold Western USA Trough, still stands for today.  A cutoff low will enter Arizona overnight on Wednesday and go into Thursday.  The system will hit the Southeast half of the state harder, but projections are also into the Phoenix area so read on for details.
A Special Weather Statement was issued here at Arizona Weather Force yesterday, December 7, 2020.  This statement was for the South and Southeast Arizona Facebook Groups.  Click here to find your zone to join today.  The statement stated the system was coming for this region with showers and thunderstorms.  Some of these storms will be capable of small-scale flooding in the statement area.  Models are not handling this system correctly, even in the medium range.  So what I've done is do an average of what they showed over the last 3 days and this is where the calculation of my precipitation dynamics model comes into play, showing Phoenix in a notable region and Tucson in a highly dynamic area.
Given the angle of the system with the cold core center, the attentive snow level will be around 6,000 – 6,500 FT, which means elevation there from I-17 eastward in the mountains have the chance at some snow with this system.  Winter Weather Advisories will be issued according to later updates.
I will continue to monitor the system.  Micro-climate alerts will go out on the groups mentioned in this article.  So like I said, join those groups to get the most out of this weather service.
Long range teleconnections suggest that we will be entering a West Coast storm pattern through the last half of this month.  Expecting colder than normal conditions as a result of this, along with the chance of more storms.