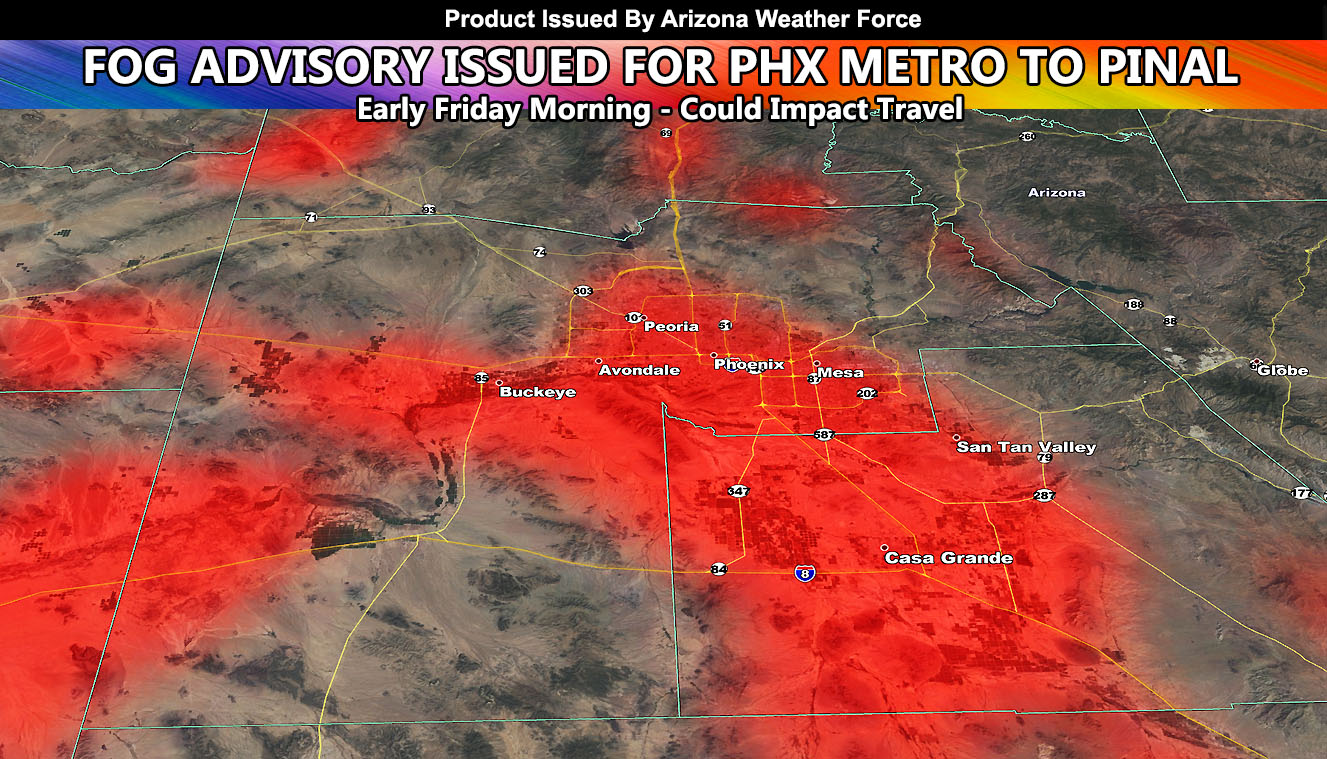 Arizona Weather Force has issued a Fog Advisory effective now for the morning commute hours on Friday as the AZWF Fog forecast model shows a large area of dense fog is likely.  Read on for details …
Fog in the Phoenix Metro areas is rare.  Usually, you do see it after a winter season storm when temperatures are down and the surface level humidity is up due to the moist ground.  This looks to be the case on your Friday morning.  A cutoff low produced appreciable rainfall in the advisory areas, which has led to the moist ground needed.  The calm winds behind the system will attribute to developing fog.
The Fog forecast model is experimental at this time.  It shows larger areas of fog, but it does also show smaller zones too.  If your area is close to a red-shaded zone on the model, you could see the event predicted.  It does pinpoint the Phoenix Valley under this.
---
As always, stay tuned to Arizona Weather Force for official forecasts and updates on weather across Arizona and if it says 'like page' below, hit the button and get future updates.
MICRO-CLIMATE ALERT FACEBOOK GROUPS:  Find yours today and get micro-climate alerts issued custom in your zone!
Click here to join